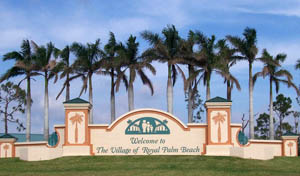 The Royal Palm Beach Education Advisory Board heard reports from Royal Palm Beach Elementary School's Student Council and History Society on Monday.
The History Society is new to the school this year. Principal Suzanne Watson explained that the club was formed after the safety patrol's trip to Washington, D.C., last year.
"Several of our chaperones noticed that many of our kids don't know a lot about our history," Watson said. "They have the little bits that come through the social studies curriculum, but there is so much more that they need to know in order to become solid citizens here in the United States. So, our group decided to start an historical society. It is probably one of the largest groups that we have, well over 30 kids."
Sherry Barker, a first-grade teacher and Dwyer Award winner, leads the history program. She agreed that there is a void in history education. "It's just not high on the curriculum standard list of things for us to do in our classrooms, but I am a huge American history fanatic," Barker said. "My class is all red, white and blue."
The History Society allows Barker to expand on the history she teaches her first-graders. "I do a lot of work with the first-graders, and I teach them tons of history," she said. "I have kids who leave the classroom, instead of begging to go to Disney World, the parents are complaining they want to go to Boston."
Barker said she believes it's good for the students to have a foundation of where our country came from, to understand what their country has been through and to learn respect for it. She is impressed by the number of members who show enthusiasm for the club, noting that many of the members are her former students now in higher grades.
The club has only met twice so far, and she prepares them for the meetings by giving them reading assignments to help them understand the topic.
Recently, the group visited with Gina Sauber of Loxahatchee Groves, who gave a hands-on presentation about early Florida life. "She was more than happy to come and spend as much time as we wanted with the children, and they had tons of questions," Barker said.
At the end of this month, the group will visit the Richard and Pat Johnson Palm Beach County Museum at the old courthouse in West Palm Beach, and a trip to the Jupiter Lighthouse is also in the works.
"Our big field trip at the end of the school year is going to the Edison Museum in Fort Myers," she said.
Royal Palm Beach Elementary School also has an active Student Council. This year's Student Council sponsors are third-grade teacher Katie DeBrizzi and fourth-grade teacher Jonathan Crownover, who had members give presentations on the club.
Member Anna Estrada said the Student Council holds Spirit Days, when they ask students for a 50-cent donation to dress up in certain themes. "All of our proceeds go to an organization or charity we are working with at the time," Estrada explained. "We recently had Pajama Day, which was a great hit."
Student Council President Gracie Dillon said that in November, they partnered with the Palm Beach County Sheriff's Office, local churches, businesses, residents and the Village of Royal Palm Beach for a food drive. "At Royal Palm Beach Elementary, we were able to collect nearly 1,000 food items," she said. "Together, our local community was able to feed hundreds of families."
Also in November, the Student Council sold Thanksgiving Candygrams.
"We thought this would be a great way for students and staff to express how thankful they are for the people in their life," she said. "Each Candygram had a bag of M&Ms attached. The Student Council worked hard putting these Candygrams together and delivering them to students and staff."
Tanisha Hearing said they were able to use the Candygram profits to sponsor a stocking project in December, partnering with the Kids Cancer Foundation to fill 50 stockings with items donated by students at the school.
"Each grade wrote individualized cards to go with the stockings," she said. "We also received a generous donation from Jared, the Galleria of Jewelry, which donated 50 beautiful stuffed animals. During a visit from Santa, the stockings were passed out to all of the children who are currently receiving cancer treatments. This project was a huge success, and it meant a lot to all of us."
Student Council Treasurer Tatiana Halleran said they are now planning a visit to Royal Palm Beach High School to see its student council in action. "This will be a great motivation for us to see how a high school meeting is done," Halleran said.
The Student Council also plans to work with a local animal shelter and will participate in the American Cancer Society's Relay for Life.