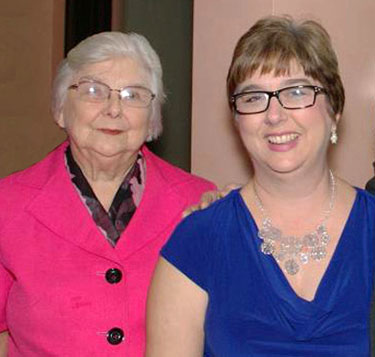 The Young Singers of the Palm Beaches is proud to announce its inaugural Mary Murray Scholarship 5K Family Walk/Run. The event will benefit the scholarship fund named for Mary Murray, a.k.a. Memaw.
Who is Mary Murray? She is the mother of a Young Singers staff member, Melanee Blankstein, and grandmother to three young men who have been members of or volunteers for the Young Singers of the Palm Beaches for more than seven years.
Over the last few years, Murray came to Florida from her hometown of Shreveport, La., to attend Young Singers concerts and watch her grandsons perform. She was always so proud and impressed with all of the amazing singers. Additionally, Murray enjoyed lending a hand with preparations the week before a Young Singers' concert and watching it all come together.
Unfortunately, in December 2012, days after the YSPB Winter Tapestry concert, Murray suddenly fell ill and passed away. In struggling to find a way to make sense of the sudden loss of Memaw, her family decided to honor her memory by helping others — something Murray did on a daily basis. The Mary Murray Scholarship Fund was formed to help children who have an interest in singing and a desire to train and perform with the Young Singers of the Palm Beaches but are unable to financially do so.
Murray herself was a musician and knew how music could shape young lives. She encouraged her children and grandchildren to reach their goals with unconditional love and positive encouragement. Now, through this scholarship in her name, she will be able to touch even more children.
The public is welcome to come out and join YSPB on Feb. 1 and run or walk to ensure that every child has a chance to experience Young Singers regardless of their financial situation, and to ensure that YSPB can continue their mission of changing lives through music.
The 5K Walk/Run will take place at Okeeheelee Park. Online registration is now open at www.yspb.org/5K. All registrants receive a complimentary event day t-shirt, and a family registration discount is available. For more info., call the Young Singers of the Palm Beaches at (561) 659-2332.
ABOVE: Mary Murray (a.k.a. Memaw) with her daughter Melanee Blankstein, a Young Singers staff member.