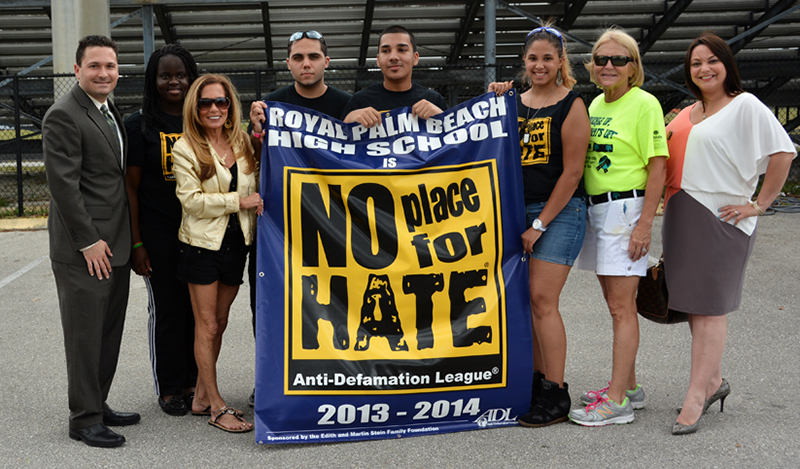 Life can change — or end — in the blink of an eye for teens who don't drive responsibly.
That's the message that the Students Against Destructive Decisions (SADD) Club and the Student Council of Royal Palm Beach High School passed on to the 2,000 students who witnessed the mock demonstration called "Shattered Dreams" on Thursday, April 10 on the school's football field.
The event was presented by St. Mary's Medical Center, the Healthcare District of Palm Beach County and the Dori Slosberg Foundation. It included a dramatization of an after-prom car crash caused by driving under the influence of drugs and/or alcohol.
The daylong safety fair included AAA, Mothers Against Drunk Driving, SADD, Bob Cavanagh Allstate, the Florida Highway Patrol, the Palm Beach County Sheriff's Office, Velocity Credit Union, HOSA, Drowning Prevention, I Care: The Humanity Project, Tax Collector Anne Gannon, the Palm Beach County Substance Abuse Coalition, Safe Kids of Palm Beach County, the Dori Slosberg Foundation, DATA, ADL and the Hanley Center.
Guest speakers included David Sommers and lawyer Brian LaBovick. The Anti-Defamation League designated Royal Palm Beach High School as a "No Place for Hate School" at the event.
Seatbelt usage was a key purpose of the fair, promoting the use of the seatbelt when driving a vehicle. Organizers give special thanks to Bob Cavanagh of Allstate and Barnie Walker of State Farm for their donations that were used to give away seatbelt belts to students.
The day also included a proclamation from the mayor of Royal Palm Beach naming April 10 as Youth Safety Day.
The presentations were designed to influence the students to make good decisions when they are behind the wheel.