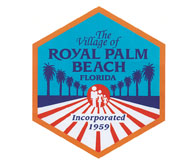 The Royal Palm Beach Village Council approved changes to the Cypress Key mixed-use development on the north side of Southern Blvd. east of Crestwood Blvd. on Thursday, May 15.
The council approved architectural changes to townhouse units that take them down from three to two stories, while also reducing the square footage of the project's commercial component.
Planning & Zoning Director Bradford O'Brien said the applicant wants to change the previously approved and vested site plan to reduce the square footage from 125,000 square feet to 120,800 square feet.
In addition to reducing the height of the townhomes, the applicant proposed to change the mix of unit types, as well as omit an internal road that would have run inside the interior green space of the townhomes to the garages, and reorient the garages to the outside. The roads were also redesigned to allow emergency vehicles better access to the development.
The applicant has received approval from the Florida Department of Transportation to put a traffic light at its center entrance on Southern Blvd.
George Gentile, representing developer K. Hovnanian Homes, said the 35-acre site was approved in 2005 as a mixed-use project. It was started by the previous owner but never completed. It included 124 townhomes and 23 single-family homes that wrapped around the outside of the project.
Gentile said the height of the townhomes had been reduced to two stories to make them more compatible with surrounding single-family residential neighborhoods. The units retain the same square footage of 2,400 to 2,500 square feet as before. "We think the two-story units fit better with the neighborhood," he said.
Gentile added that the redesigned single-family homes would also be more compatible with surrounding neighborhoods.
Councilman Fred Pinto commended Gentile on the revised design. He asked whether the approval the council was being asked for that evening would be for the entire development or just one portion.
O'Brien said it was primarily for the residential portion, although technically the approval was for the entire mixed-use development. A separate builder could be before the council at some point asking for further modifications to the commercial component.
Councilman Jeff Hmara agreed that the changes represent an attempt to make the development more compatible with the surrounding neighborhoods.
Councilman Richard Valuntas made a motion to approve the application, which carried 5-0.