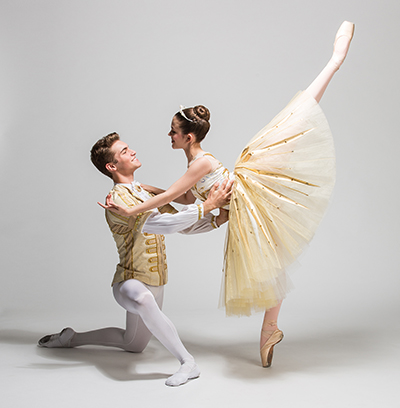 Ballet East will close its season with the timeless fairytale classic Cinderella. A Ballet East premiere, the expansive and lighthearted ballet tells the triumphant story of a young girl who encounters magic and love at a dazzling ball.
The show, which will be performed June 20-21 at the Palm Beach State College Eissey Campus Theatre, will begin with a mixed repertoire of dances by Ballet East's pre-professional student division.
Formally known as Susan Lyle Studios, the 43-year-old professional dance training institution is known to help aspiring young dancers make their own fairytale endings. Former students of the school have gone on to perform in companies such as the Joffrey Ballet, Netherlands Dans II and Cirque de Soleil. The current production welcomes former students Alexander Anderson (Juilliard), Pierre Clerger (UARTS) and Bree Nasby (SUNY Purchase), along with guest performer Treyden Chiaravalloti (Next Generation Ballet at the Patel Conservatory).
For tickets, contact Ballet East at (561) 683-0096 or balleteastfl@gmail.com.
ABOVE: Madison Russo with guest artist Treyden Chiaravalloti.