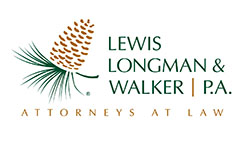 The Western Communities Council heard updates at its meeting Wednesday about the status of lobbying for the completion of State Road 7 to Northlake Blvd. and on taking a comprehensive approach to addressing the planned Minto West development and other major projects expected in the area.
Administrator Tanya Quickel reported that the WCC received income of $35,000 for lobbying on the SR 7 project and has paid the firm of Lewis, Longman & Walker $22,000 for lobbying efforts so far.
Correspondence from attorney Terry Lewis reported that the Florida Department of Transportation had rejected alternative routes through The Acreage proposed by the City of West Palm Beach, which has strongly opposed the current route along the east side of Ibis, following the original SR 7 right of way.
Indian Trail Improvement District Supervisor Michelle Damone said she had met with Lewis, who told her that the focus had shifted from Tallahassee to Washington since the legislative session ended. There are plans to join Palm Beach County Governmental Affairs Coordinator Todd Bonlarron there to make sure congressional support is sound.
Damone said that Congressman Ted Deutch (D-District 21) had backed off on his previous opposition to the extension and is now more neutral. The proposed route is also under review by the U.S. Fish & Wildlife Service, which is reviewing possible environmental impacts.
"Mr. Lewis' job on his trip to Washington is to at least speak to the rest of the congressional delegation in our area and make sure that they have all the information from both sides," Damone said. "I think we're moving in the right direction. We still have a long road ahead of us, but we are ahead of it instead of behind it."
Damone said her main concern is to see that the road's financing remains in place.
"Everything that Mr. Lewis and I discussed and I've read shows that the funding is still secure," she said. "The City of West Palm Beach was able to get in front of our congressional leaders before we were, so we were behind the eight ball on that, and they were just able to lead the case on that issue. They just need to see the other side of it."
She added that Congressman Patrick Murphy (D-District 18) fully supports the connection, and Lewis is reaching out to Congressman Alcee Hastings (D-District 20). However, they do not have a lot of hope in being able to convince former West Palm Beach mayor, now Congresswoman Lois Frankel (D-District 22).
Damone also reported on the status of the proposed Minto West development and asked that the WCC support a regional approach to all future development in the western communities.
"Not only is that plan going to impact The Acreage, Loxahatchee Groves, Royal Palm Beach and some of Wellington, whatever is decided on the Minto West property is going to affect GL Homes, Avenir and whoever purchases EB Homes. They will all be submitting a development, so we have hired a team at the Indian Trail Improvement District to look at this as a big approach," she said.
She added that ITID is also preparing reports on the potential impact of Minto West to ITID roads, with its current approval for 2,996 homes and 235,000 square feet of commercial space, as comparing it to what they are proposing, which is up to 6,500 homes and 1.4 million square feet of non-residential space on the 3,900-acre parcel.
Damone said her board has approved a resolution opposing the Minto West expansion in a 4-1 vote.
"I did not think slamming the door on Minto West is the most appropriate thing to do on behalf of the community," she said. "I want to at least leave the door open so that when the negotiations come, I'm at the table. But I understand the impact that it's going to have on the community."
She said ITID also approved a resolution to take a regional approach. "Whatever you do at Minto West will set a precedent for everything else, and it will be like dominos out there," Damone said.
She pointed out that the county's traffic studies address only the individual developments, not all of them as a whole. She offered a resolution for all the WCC entities to consider submitting to the county, calling for a regional approach to addressing all the proposed developments.