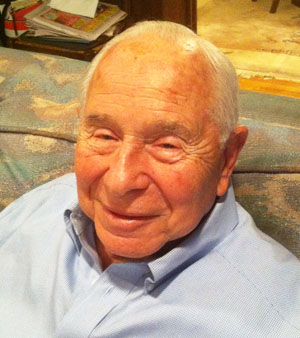 FOOTLOOSE AND…
Rollin King died at age 83 recently and virtually no one in particular cared. I asked the first 18 people I met, after reading the King obituary, and there was nary a recognition.
King was the key idea man and innovator who, along with Herbert Kelleher, came up with the concept that developed into Southwest Airlines, the first airline to pioneer low-cost flying.
At a time when air travel was almost the exclusive domain of the rich and famous, Southwest proved flying could be done for less… often far less. Southwest started flying, only in Texas, in 1971. It is now one of the world's largest airlines with more than 100 million passengers annually. It racked up $ 17.7 billion in revenue in 2013.
King "democratized the skies" said Gary Kelly, the airline's current chief executive. He originally came up with the idea when he noticed that businessmen in Texas were willing to charter planes rather than paying the high fares of the domestic airlines regulated by the federal government. By keeping Southwest's operations within Texas, it was able to beat back protracted legal struggles.
Included in the pioneering, low-fare approach, certain marketing ideas crept in. For example, in the early days, bottles of liquor were given to full-fare passengers… and flight attendant uniforms consisted of orange "hot pants" with high, white shoes. Those concepts did not discourage a wide range of customers. Hmmmm.