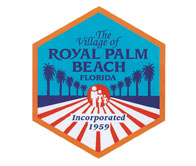 The Royal Palm Beach Village Council last week reversed itself and dropped a referendum that would have asked voters whether they want to extend the terms of council members from two to three years.
The council had approved a preliminary reading of an ordinance extending terms in June by a 3-2 vote.
For the past several years, there has been discussion of extending council terms to three years in order to reduce the amount of time that council members have to spend campaigning.
Council members have also discussed term limits, as well as changing the village's elections from March to November, but the change in term length was the only item that had been approved in the referendum ordinance.
Vice Mayor David Swift, who presided at the Aug. 21 meeting in Mayor Matty Mattioli's absence, noted that he had voted against the ordinance the first time around and his position had not changed. Councilman Jeff Hmara had also voted against it at the preliminary reading.
Councilman Fred Pinto, who had voted for the ordinance in June, said he was going to make a motion not to approve the final reading because the ordinance had evolved from a misperception of consensus by council members that came out of a strategic planning workshop.
"I arrived at this because the genesis of this concept really had occurred three or four years ago, and more recently when we had our last strategic workshop," Pinto said. "I was under the impression that we had consensus that this was something that would be good for the citizens and good for the village to do. It's clear after the last two meetings that we are not in unanimous consensus on this."
Although the ordinance would have authorized a referendum for voters to decide, Pinto said he thought it was an important question on which all the council members should have a unified agreement before putting it to the voters.
"Since that's not the case, I think it would be best to withdraw this and continue on the way we have it," he said.
Councilman Richard Valuntas, who had voted for the ordinance at the preliminary reading, seconded the motion.
"I can count, and I remember how it went last time," Valuntas said. "Councilman Pinto's motion makes sense to me as well."
Residents Sharon Powers and Felicia Matula had put in comment cards to speak, but withdrew their requests once it became clear the ordinance would not move forward.
The motion to drop the ordinance carried 4-0.