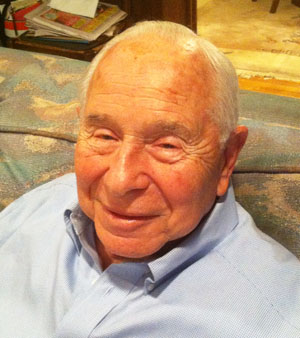 FOOTLOOSE AND…
Are you in a devil-may-care mood? Perhaps even willing to spend limited bucks on a quirky new invention that could make you the envy of the neighborhood? Take a look-see at some of the latest, "advanced" and probably unnecessary gadgets available.
For example, there is the Phillips Hue Connected Bulb Kit. This novel threesome of LED bulbs will allow you to, via an app on your smart phone or tablet, radiate a large spectrum of shades from their light. Want to impress guests at your next party? You can have changing colors in the rooms. Or you might program the lights to reflect your mood, the time of the day or signal the urchins that it's time for bed. The cost is about $200 for a three-bulb kit.
Then there is the Honeywell WiFi Smart Thermostat with voice control. App-controlled, it is also adjustable by voice control, plus displays the outside temperature and humidity. They say it is quite easy to install, and then you can change your home's temperature from the bedroom or the couch. Then again, the convenience will set you back about $300.
There is also the Schlage Camelot Touch-Screen Deadbolt. With this gadget, you can input an entry code and eliminate carrying a key. Handy, too, if you want short-term access for a workman if you are out. You can develop up to 30 codes. It costs $199, and for $10 per month, you can join this lock with a security system that indicates tampering with your phone. Enjoy!