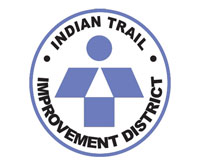 From now until the election, the Town-Crier will ask questions each week to the six people running for three seats on the Indian Trail Improvement District Board of Supervisors. This week's question: Tell us a little bit about your background. What makes you the most qualified candidate to sit on the Indian Trail Improvement District Board of Supervisors?
ITID SEAT 1
Michael Erickson — My education and experiences make me the best candidate. As a supervisor, you are given the responsibility to make important decisions for our community. As the founder of Canvas Designers, I have influenced my company's growth to become the country's largest custom marine canvas shop by proactive planning and efficient execution of goals. ITID needs to be more proactive in its planning, not reactive. Being a visionary convinced me to start the first national trade association of canvas shops and develop the technological processes that have changed the industry. I can help develop a vision and a plan to solve the issues of drainage, transportation and fiscal "bang for the buck."
My experiences from serving on many boards gives me a unique knowledge of how to govern through policy. Serving on ITID will allow me to bring some of that knowledge and professionalism to the board. A board member should not micromanage the day-to-day operations, but rather, concentrate on developing long-range policies, plans and procedures that will make ITID a more streamlined, efficient agency that can protect the community's chosen lifestyle in a cost-effective manner. Instead of reacting to issues after it is too late, I will drive the board to become more proactive at addressing the issues.
My experiences from raising my family in The Acreage since 1987 offers me historical knowledge in order to act on the present and future issues affecting our community. I have been involved from cub scouts to athletics and from schools to clubs. These experiences and relationships would make me a good choice for the position. Finally, my experience of serving on the board from 2006-10 allows me the opportunity to get right to work. I enjoyed working for the good of the community then, and would be humbled to serve again.
Jennifer Hager — I have served as a supervisor with the Indian Trail Improvement District since November 2, 2010. This is my fourth year of service to the district. Currently, I am employed by the Palm Beach County School District and am in my 12th year of teaching. I am married with two children and have lived in The Acreage since 2005.
My mission remains to actively serve the residents of the Acreage/Loxahatchee area with honesty, fairness and respect, with special emphasis placed on the amount of consideration I give to how my voting will affect residents. I will continue to be a strong advocate for the protection of our unique, rural lifestyle. Standing behind my decisions with integrity is something that I am proud of. I am fully knowledgeable of the operations of the district, as well as with the issues that we are facing as a community in the times ahead. I will not sell out our community, give away our land, sign over our rights, or mismanage our precious water or our hard-earned money. I believe people want someone who is trustworthy, matter-of-fact, not easily swayed and never bought. I believe that people want someone in office who will listen to the issues with an open mind, someone who is not afraid to take a side or a stance and someone who will fight for their rights.
Often, what "qualifies" a person to serve the public is not only the years spent on the dais or the award plaques hanging on the wall, but also heart. I have the heart to make the right decisions and the drive to see them through.
ITID SEAT 3
Ralph Bair — I am the only candidate with experience, and I am not a single-issue candidate. My experience will matter as we take The Acreage into the next decade as it deals with growth management.
I was born in Palm Beach County, and I, with my wife Jeanetta, have been a residents of The Acreage for more than 35 years. We have seen many changes in the area where we have raised our daughters and enjoy our grandchildren. I have been a member of many organizations, including the Acreage Landowners' Association, the Acreage Rotary and the Jaycees. I volunteer within our community at the Great American Cleanup, Seminole Ridge High School Project Graduation and was recently a volunteer guardian to a World War II veteran during an Honor Flight. I look forward to other volunteer opportunities that will help our community and all of its residents.
Being an Indian Trail Improvement District board member means that I need to understand and represent the community as it pertains to our parks, our roads and our drainage. Not any one of these components is less valuable than the other. They define us as a community in unincorporated Palm Beach County.
I believe my best quality is that I'm a good listener. I'm concerned about all Acreage residents and try to make myself available to each resident and listen to their concern. Being a good listener also allows me to understand what Acreage residents want and negotiate with surrounding agencies for the betterment of The Acreage.
The Acreage is my priority. When I retire from the Palm Beach County School District, I intend to retire here in The Acreage. It's the community that I both love and desire to continue to represent with your support.
Alan Ballweg — I have lived in The Acreage for 14 years. I believe the Acreage/Loxahatchee community is unique, and that we live in a beautiful area with a high quality of life. This needs to be protected and preserved, and not Browardized. I oppose "Traffic Storm Minto," and believe we do not need a city in the country.
My education and experience is an almost perfect fit for the ITID board. I graduated from Stanford University with a degree in economics and engineering management, and have been working professionally as an engineer. This gives me knowledge of finance, accounting, cost/benefit analysis and an extensive technical knowledge of drainage and flood control systems. I will be able to help make The Acreage a better place while saving the taxpayers money. I believe honest government starts at the top, and that ethics should be part of every governmental decision and action, which is one reason why I support the inspector general.
Since Tropical Storm Isaac, I have shown exceptional dedication and commitment to our community by working hard on important issues such as flood prevention and over development. I have attended and participated in every ITID regular meeting for the past two years. I am a member of the Palm Beach County Flood Prevention Task Force, and have been very active with the South Florida Water Management District and Florida Fish & Wildlife Conservation Commission to obtain drainage access for ITID to the 2,300-acre Moss property, which I believe will give us enough emergency drainage capacity to prevent another flooding event like Isaac.
I look forward to continuing to serve the community and the residents.
ITID SEAT 5
Betty Argue — I am running in the election for Seat 5 on the Indian Trail Improvement District Board of Supervisors. I have years of experience working in the legal arena, real estate and ombudservice. I am married, and I presently am a stay-at-home mom of active 4-, 6- and 19-year-old boys, which enables me to devote my energies to my family and community. A few years ago, my family and I moved to The Acreage. When we moved to the area, we desired an environment that had a more rural feel and culture for our young family to grow up in. We found that here.
I decided to seek this office because I realized that our unique rural, agricultural and equestrian community is at a critical juncture. We are faced with growth and development that will have significant impacts on our roads, drainage, homes, schools, lifestyles and, most importantly, taxes. We must have effective leaders on the board. There will be tough choices to be made by the Indian Trail Improvement board, and I will be here to make sure that we mitigate the changes and make informed choices to help protect the lifestyle that we have come to know and love. I am committed to making a difference by representing the residents' concerns and focusing on their priorities.
I have been involved in the "No to Minto" movement since its inception and am a founding member and officer of Alerts of PBC Inc.
Carol Jacobs — First of all, I have lived in the Indian Trail Improvement District for 15 years. Of those 15 years, I have served for 8 of them on the ITID board. With that being said, I would, if I may, quote former candidate David Bradley, from his own words in the Seat 3 primary election. His quote was exactly correct, which when I read, brought me to tears, and if you know me, that's hard to do. Mr. Bradley's quote: "I do not think that experience or education immediately makes someone a good candidate. Character, compassion, heart, generosity, selflessness, humility, reason and honesty; these are the qualities most valuable to an elected official, and these are the qualities most lacking in politics today." Well said, Mr. Bradley! I do feel that this district, a family-orientated community, needs exactly those qualities in a candidate. This district is very much in need of someone who can be able to listen to both sides of an issue and make decisions for the betterment of the community. I am very passionate about this area and will continue to fight to make this a better place to live.