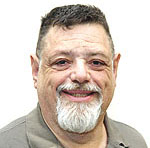 'I' ON CULTURE
The Judge is what we used to call a good "popcorn film." This means that while many critics find fault, most of the audience will have a great time. When you have a family drama centered on a legal issue with real meaning, and then have several of today's best actors chewing up the scenery, the movie, although long, will be great entertainment. And The Judge fits that bill.
Hank Palmer (Robert Downey Jr.) is one of the greedier, sleazier, more effective attorneys that create the basis for so many lawyer jokes. He wisecracks that he only defends guilty white-collar people "because innocent people can't afford me." In the middle of one of these cases, he finds out that his mother has died and heads home to small-town Indiana for the funeral.
He quickly clashes with his father, strict Judge Joseph Palmer (Robert Duvall), with whom he has had serious issues ever since adolescence. He storms off but is called by older brother Glen (Vincent D'Onofrio) because dad has been charged with murder for running over a real sleazebag killer, recently released from prison. Judge Palmer, in the biggest mistake of his long career, had treated the man with mercy as a teen, which let him to kill a young girl, for which he got his prison time.
A nasty special prosecutor from northern Indiana, played by Billy Bob Thornton, puts together charges of first-degree murder. Hank is begged by Glen and developmentally disabled younger brother Dale (Jeremy Strong) to defend their father. This leads to family confrontations galore, enough secrets to keep a season of Grey's Anatomy together, and real discussions of things like responsibility and integrity.
There are many twists in the plot. At first it seemed a fairly typical kind of courtroom drama, but then all sorts of secrets come out and nothing seems exactly as you presumed. But along the way, it allows some great scenes between some of America's best actors.
Both Downey and Duvall long have been recognized as exceptional. Duvall has done dozens of great portrayals for many years, starting with To Kill A Mockingbird. Time and again, he has been superb, and he is great in this role. I would be shocked if he were not nominated for an Oscar and surprised if he does not win. His judge is tormented, sad, powerful, yet filled with a passion for the law and justice that is rare.
Downey is wonderful as well. Although often a motor mouth, he is able to fill silences so well, showing incredible emotion. He manages to make even a shyster sympathetic, and takes the audience along on his own voyage of discovery. D'Onofrio is also great as the older brother whose life took a tragic turn years earlier but has gone on to rebuild his life. And Strong gives a superb and quirky performance as Dale. That role could have been a stereotype, but he finds real strength in the character, something clearly not easy.
Thornton downplays the role and is far more effective for it. Vera Farmiga as an old love whose daughter might just be Hank's also performs wonderfully well, providing both warmth and a reality check. Dax Shepard gave a nice turn as a local lawyer who is woefully unprepared for a really tough legal battle.
What I particularly liked about the film was its refusal to make issues black and white. Responsibility, the taking of it and the avoidance thereof, is central in many ways. Hank has generally refused to take responsibility for his actions, ones that have caused others damage. His father, struggling with grief, as well as a secret about his health, has made decisions that have also caused damage, including ones with the son who now is trying to save him. And the legal issues are not nearly as simple as they might have been. Not just in terms of the facts, but because of consequences. Life is often not simple, and the movie reflects that.
Did I like the picture? You bet. Some critics carped about its being both about law and family, along with emotions and so many other things. But the audience applauded at the end, something not often done for straightforward dramas.
This is a very good film, although not quite a great one. But you will probably find it rewarding even if only for the really great acting.