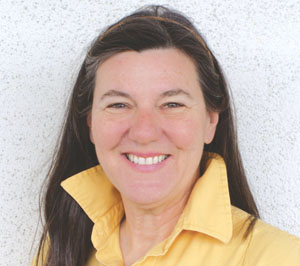 THE SONIC BOOMER
I went to Universal Studios in Orlando last weekend. I know what you're thinking: "But, Deb, you are such a Disney fan!"
It's true, I am. But I am also a J.K. Rowling fan. I have read all her Harry Potter books, including the two "extras" she wrote in order to donate the proceeds to charity. I have read The Vacancy, and am now reading the detective novels she wrote under the pseudonym Robert Galbraith. She has been tweeting hints in anagram style that would tell me something about what she's working on next — if I had the patience for anagrams.
So when Diagon Alley ("diagonally," get it?) opened at Universal, I had to get over there. I bought the one-day, two-park pass for $130 (what a racket!) because Hogwarts (the school for wizards) and the Diagon Alley (the wizarding "downtown") are in two different places. Transportation between the two is provided by the Hogwarts Express, an attraction in itself. I had to ride that train!
Now, I must tell the truth. I was prepared to be disappointed, because Universal just does not do things the way Disney does. At Universal, for instance, you will see a clerk walking down the cobblestones carrying plastic-wrapped packages of extra T-shirts to a shop. No biggie, but at Disney, this dream-dampening activity takes place underground. Guests (that's us) can continue to believe each T-shirt is handmade by a witch using dyes she's brewed up in a cast iron cauldron and that, once the shirts are dried (by hundreds of tiny fluttering bat wings), they are delivered to store shelves in the dead of night by house elves. Well, if that's what a guest wants to believe, that is. Which I do.
But I was ready to put up with that kind of faux pas to see the rest of Diagon Alley… and it was awesome!
It's very frustrating in the beginning because there are no signs telling you where it is. You can go to the wrong park, take the wrong path, even walk right past the place. Cast members are rather vague when you ask them where it is, but they will tell you if you are headed in the right direction. Then you remember — that's how it is in the book!
Because there are muggles (non-wizards) downtown as well, the wizards have to push in a certain brick in a certain wall to get into Diagon Alley, where stores sell flying brooms, spell books, capes, butterbeer and the Weasley kids' magic tricks.
So, I was no different than the other tourists in getting frustrated and mad and railing against Universal and how non-Disney it was, until I accidentally
happened upon the correct brick wall (behind another brick wall) and found myself confronted with the most awesome downtown ever! I don't want to spoil it for you, but when I first read about Hogwarts, I wanted to go to school there, and when I saw Diagon Alley last Saturday, I wanted to open a shop there.
Still, as much as I loved it, it was the train that stole my heart. Again, I'm not going to ruin it for you. I am only going to suggest that first, a member of your party hang back to take a video of you as you disappear off Platform 9 3/4, and second, you pay attention to what's happening all around you on the train.
Oh, and watching the Harry Potter movies is not enough. If you haven't read the books, you really shouldn't be allowed to go.