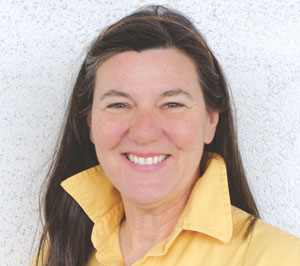 THE SONIC BOOMER
I am writing this at 4 o'clock in the morning, so excited I can't sleep.
Mark and I are still in Kansas City with the newborn, waiting to take over when my daughter heads back to work. But both Mark and I grew up near water, so sometimes we miss it. Amber waves of grain have their own beauty, but you can't waterski on prairie grass!
So last Saturday, we hopped in the car and went exploring. This is Mark's favorite thing to do anyway and, like a divining rod, he always ends up at water. Which is exactly what happened this time.
I was admiring the bobbing blue of some little lake when Mark said, "Look at that house!"
And there it was.
Now I've seen houses before, but this one made my heart go pitty-pat. Made of boulders and boards with a forest green roof, it sat nestled quietly among the trees like the best Girl Scout cabin ever. It had a massive stone chimney and a second-story back deck with a tree growing through it.
Mark stopped the car and I got out, approaching this vision like I was being called home.
A wrought iron gate sat crookedly on its hinges, and just beyond that was a dusty "for sale" sign.
And that's your clue, of course — "dusty." Dusty as in "long forgotten," "ill-abandoned" and "avoided like the plague." Just the kind of place I like. It needed me!
Mark saw the sign, too, and started to back away slowly. Where I get to be naïve and rather stupid about houses, he is saddled with the burdensome knowledge of a builder.
"Just look at it!" I whispered.
"OK, back in the car," he said nervously.
But it was too late. I was a deer in the headlights. "We… could… come up here… every… summer," I said, barely able to think, much less speak.
"We don't have the money."
"Skippy could learn to fish on the lake."
"It needs too much work."
"Probably just a coat of paint…"
Mark succeeded in steering me back into our vehicle and peeled rubber out of there.
But the next day, we were back, with the kids. When Skippy headed straight for the dock, Mark's head tipped back knowingly. 'Tis the pull of the sea, it is. Then my son-in-law hollered, "The garage door is open!" and we were all inside, unrepentant trespassers.
There were four small bedrooms, two severely outdated bathrooms and a kitchen straight from the 1970s. I mean, it was carpeted!
Mark shook his head. "Just look at this," he preached.
I was not about to be saved. In fact, I was already in the living room. "It has a window seat! It has built-in bookcases!" I mused. "It has a shuttered little opening overlooking the space from the upstairs hall!"
"I smell raw sewage," my son-in-law said, trying to help Mark out.
"I smell pine trees!" my daughter countered, on my behalf.
We locked everything up when we left. With everybody pulling, they were able to get me back into the car. Mark was starting to tremble.
We went out to lunch to discuss the place, and I took careful notes on what everybody said. But I called the Realtor with an offer anyway… and now I'm just waiting to move in.