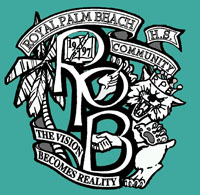 By Briana D'Andrea
Royal Palm Beach Planning & Zoning Commission Member Felicia Matula threw the village's Education Advisory Board a curveball at its meeting Thursday, Dec. 4 by voicing concerns she has about public schools in the village.
Matula, whose daughter attends Crestwood Middle School, was unhappy that the school's administration did a staggered early release the Tuesday before Thanksgiving. Apparently, she heard it was in response to a number of rumors that a fight was going to break out. She said she called the school to ask what time she was supposed to pick up her daughter and initially couldn't get a definitive answer.
Matula said her daughter was released at 3:35 p.m., when someone in the front office told her to pick her daughter up at 3:50 p.m. "The night before and the week before, I received an autocall from the school about the dress code, spirit day and a PTO meeting," she said. "If you can communicate those simple things to me, then I think it's imperative you communicate the big-scale things to me."
"Did you follow up with the administration afterward and ask why you weren't informed?" Board Member Renatta Espinoza asked.
"I did not," Matula said. "I was told by somebody who works at the school that they did the release because of the rumor of fights. I'm OK with that; I just need to know that my child is being released early."
"As a parent and having dealt with Crestwood, I've always been able to go there and speak with the assistant principal or [Principal] Ms. [Stephanie] Nance, and I've always gotten positive results," Board Vice Chair David Kendle chimed in.
School District Area Superintendent Dr. Frank Rodriguez urged parents not to put too much stock in rumors and go directly to the school for information.
"If you find yourself hearing something like that through friends, I would encourage you to immediately call the school as you did, and if you didn't have any satisfaction, to make sure you get a chance to talk to the principal," he said.
Rodriguez said that staggered releases typically happen before a break or a holiday. "My area office is an additional place you can find support, and that's always available," he said. "I'll follow up to the robo-calls as a possibility in the future."
Matula, who has twice run for mayor of Royal Palm Beach and works as chief financial officer with Pinnacle Hotel Management, then segued to another concern she had, about the possibility of her child attending Royal Palm Beach High School.
"I know that funding is impossible to come by and that schools don't have everything they need at their disposal," she said. "There is something the village can do. They don't have a sign. They have a paint job from 18 years ago."
Matula suggested that the Education Advisory Board contact the Solid Waste Authority to get their hands on stockpiled paint for free.
"We could help facilitate the principal in raising the money and help get the appearance a little better, so that our children are proud of the high school they are at," she said. "Take the idea and run with it, but somebody has to do something… it's an eyesore."
Espinoza said getting paint is not as easy as it may seem. "I've done this many times, but it's up to the principal. Sometimes with the Solid Waste Authority, it's a fine line when it comes to donations," she said.
Royal Palm Beach High School Principal Jesus Armas said he would love a paint job. "Yes, let's paint the place. The very first day I was there, the assistant principal asked, 'Can you get the place painted?'" he recalled.
According to Armas, both the Palm Beach County School Board and the Royal Palm Beach Village Council have been trying to get the school painted for years. A recent quote came in from the district at a staggering $680,000. Armas said not only does it take a great deal of prep work, but some of the coral on the columns simply can't be changed. Instead, he suggested pressure-cleaning the school and repainting all the white areas. That quote came in at about $150,000.
"As far as asking for donations, the district has regulations on the type of paint we can get. It's certainly a good suggestion, and I'll look into it," Armas said. "If we find the funds, I'm in, and whatever we need to do, I certainly will do. Nobody wants to see it happen more than I do. Unfortunately, it's expensive."
Armas noted that the state and district have continued to underfinance high schools, creating a shortage of capital improvement funds. Armas added that the school also needs a new marquee, which has a price tag of over $50,000.
"I know there's a lot of red tape, but as resident and a parent of a potential student, I'm asking for your help," Matula said.
She added that she is now taking her daughter to visit choice programs at other high schools after hearing bad stories from other parents who chose to send their children to RPBHS.
Matula said she would be interested to know how many students in the area go to schools outside of their district. "When I moved here, I moved here because we had a community high school," she said.
Armas said that within the last five years, the student population at RPBHS has increased by 200 to 250 students, with more village than non-village kids attending, and that it's currently at 106 percent of capacity. He added that most are pleased with the school, but there's a minority who are unhappy.
"We have 2,200 kids," Armas said. "We are going to have people who come out of that school who are not pleased, but you could go to any school in the district and have that happen. We've also had some people come and say it's the best thing they ever did and whose child had a great experience."
While Armas said that the school's perception is different than reality, Matula was not convinced.
"It's perception… but my perception is my reality. So how do we change the school?" Matula asked.
"By having more people come up here and instead of saying it was a bad perception, saying we had a great experience or we had some ups and we had some downs," Armas replied. "I want our high school to be a beacon for this community. I want to see this school represent this community in every way possible. I want to see our school be the best, period."
Armas also said that he's sure the 23 other high schools in the district have their fair share of problems.
"I always say that we are better today than we were yesterday, and we'll be better tomorrow than we were today, and I believe that," Armas said. "I refuse to allow the actions of some kids and then a bad perception to bring us down with what we do with our kids on a daily basis."
Armas encouraged every parent in the community to go to the school's open house and speak with the teachers and learn about the educators and the people who really care about the kids at RPBHS.
"I don't want anybody who doesn't want to be there, to be there. I really don't. We want parents to send their kids to us… but I'm not here to convince anybody," Armas said. "I'm proud of who we are and what we are, and I want people who want to be with us, because then we can move forward and do great things."
Armas continued that it's hard to compare different people's experiences at school. "School is what you make it," he said.
"I don't want anyone to be defensive," Matula said. "I've heard about a lot of people who have had great experiences there."
"I'm not in any way defensive," Armas replied. "We try to be the very best that we can be. We have a vision; we try to further our vision every day. The perception is what it is, and if somebody wants to be a part of us, then come see us."