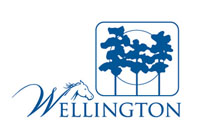 The Wellington Village Council gave final approval Tuesday to an ordinance that will require licenses and inspections for single-family rental units.
The ordinance received preliminary approval in October and adds single-family homes to an existing ordinance that requires licenses for multifamily rentals.
Council members said the ordinance was primarily intended to control corporations that have been buying up large numbers of homes in Wellington and renting them but sometimes are not maintaining them.
Code Enforcement Manager Steven Koch said that all changes directed by the council had been made, including the elimination of an initial registration fee, and the addition of a $50 re-instatement fee. It also requires rental-home owners to submit a management plan.
Councilwoman Anne Gerwig said she would not be supporting the ordinance, and reiterated her previous objections. "I don't think that this ordinance does a single thing to solve a single problem," Gerwig said.
Gerwig said she did not see a difference in single-family rental homes and those that are owned and lived in.
"We have a set of code enforcement issues already, and they are the same for rentals and ownership, so that's why I'm not supporting it," Gerwig explained. "I do not think it's fair to cause the entire community to pay for this when the rental owner is actually incurring that initial inspection."
Councilman Howard Coates made a motion to approve the ordinance, which carried 4-1 with Gerwig opposed.
During the council's agenda review meeting Monday, Coates had also raised Gerwig's concerns about the public actually incurring the costs of annual inspections when no fee is charged to the owner.
Village Attorney Laurie Cohen said the inspection is only of the exterior of the building, and that the ability to go inside the dwellings has been challenged in Daytona Beach.
Planning & Development Services Director Tim Stillings said the ordinance would allow them to go around the entire perimeter, rather than the front of the rental dwellings only, as is currently allowed for all single-family dwellings.
Cohen said she did not think that there is a problem charging either an inspection or a re-inspection fee. She added that the Daytona ordinance being challenged is much broader and allows an inspection of the interior as well.
"I think we're in good shape with our ordinance," Cohen said. "I'm comfortable with it, and I think if you want to impose an inspection fee or a re-inspection fee, you're fine."
Coates said that he had originally supported the ordinance because he thought it would give the village the ability to inspect the interiors of rental units.
"There's a health and human safety aspect when it comes to rental properties that we're not only looking at the outside, but looking at the inside to make sure that the [building] is in compliance," Coates said.
Cohen said village officials can only go inside if they have a contract with the resident, and explained that an ordinance allowing entry to the unit could potentially raise issues with the U.S. Constitution's prohibition on "unreasonable searches and seizures."
"I'm not going to push the issue," Coates said. "But I don't think we're getting much if we don't have the ability to go inside and make sure it complies."
Cohen said staff members have said that they have seen increased code compliance at the multifamily units by having the ability to inspect the perimeter.
Stillings said that in the typical code enforcement case, they don't leave the sidewalk.
Mayor Bob Margolis noted that if there is a health and safety issue, they can call the health department.
Cohen added if there is a need to inspect the interior, there is a statute similar to a search warrant that allows for that. "We can go to the duty judge and get an inspection warrant and gain access to the interior," she said.