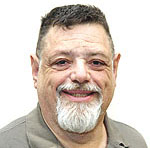 'I' ON CULTURE
Historical movies generally focus on the major players, those who change the world. Unbroken alters this by examining the ordeals of one remarkable individual: Louis Zamperini. The man had a remarkable life, and the movie provides a canvas for his travails. It falls short of being truly great, unfortunately, by essentially ending the story too early. That is a shame, because the later part of Zamperini's life, only touched on during the ending credits, is as remarkable as the horrors he faced earlier.
It is a very good movie, well directed by Angelina Jolie. Zamperini's life is fascinating, and she does an expert job of moving between his early years as a rebellious kid through his struggle for life. Some of the movie is brutal, and some of the scenes will make you squirm, but you will not forget what the central figure overcame.
The son of immigrants, Louis (Jack O'Connell) was advised by his older brother to overcome his anger, to become someone. He turned to running and excelled enough to be part of the American team in the 1936 Olympics in Berlin. The coming of World War II put a temporary end to that career, and he served in the Army Air Force in the Pacific.
His plane was shot down, and Louis survived 47 days in a life raft. His raft was picked up by the Japanese, and he then spent two years in a prisoner of war camp, tortured by guards, particularly Matsuhiro Watanabe, nicknamed "The Bird" (played by Miyavi), who used him quite literally as a punching bag. Despite all the abuse, Louis held on, seeming not to break.
What the movie spent almost no time at all on was his postwar life. Once the stress was off, he collapsed and became a drunk and was homeless part of the time. He was taken to a Billy Graham prayer meeting in 1949 and became a born-again Christian. From that point, his life was altered once again.
Louis later went to Japan to forgive the guards who abused him (this was very briefly mentioned at the end) although the worst of them, Watanabe, refused to see him. He spent most of his later life talking to young people about focusing their lives for good. He died just this past July. His life was inspirational on many fronts; unfortunately, the many writers and director Angelina Jolie really touch only on the early part.
The movie is based on a bestselling book by Laura Hillenbrand, who also wrote Seabiscuit. The script went through many changes, but all of the writers given screen credit, Joel and Ethan Coen, Richard LaGravenese and William Nicholson, have done good work in the past. My main complaint is the intense focus on the tortures Zamperini went through without spending much time on his later life. In doing that, they have altered the story. The hero was not really unbroken; his collapse came later. And his redemption through faith was a vital element in his life story. He was not unbroken, he was altered and probably would have believed it was for the better.
The cast was excellent. O'Donnell, although tasked with a one-dimensional role, that of sufferer, manages to make Zamperini interesting and sympathetic. He is far more than a tough guy. The actor actually lost 25 pounds to better portray the deprivations of Zamperini.
Miyavi, a pop superstar in Japan, is perhaps even better as the villainous Watanabe, devoted to breaking the hero. While never sympathetic, he is far more than a caricature. Domhnall Gleeson as Russell Allen "Phil" Phillips, his crewmate and POW survivor, and Garrett Hedlund as Cmdr. John Fitzgerald, a fellow POW survivor who is moved by Zamperini's resolve to do the right thing at his own expense, provide a strong supporting cast.
This is one of the strongest, best movies I have seen recently. Jolie proves to be a strong director, using a multitude of details to build a coherent whole, and she easily succeeds in creating an inspirational movie. But she also has put limits on it. By concentrating on the external demons victimizing Zamperini during the war, she pushes his later ones into lesser significance. Zamperini triumphs over all in the end through the faith he gains after his horrible journey. Still, this is a powerful salute to the physical and psychic triumph of a real hero.