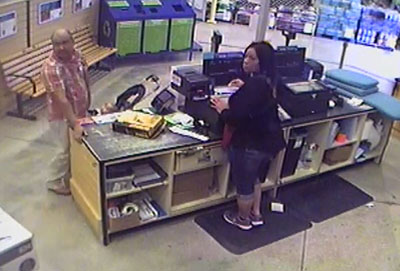 Crime Stoppers of Palm Beach County is looking for help identifying the suspect shown above, who was involved in a cell phone theft at 10:15 a.m. on Sunday, Jan. 11 at the Lowe's Home Improvement Store on State Road 7 in Royal Palm Beach.
The man appears to be a grandfather babysitting a child. He appears to be white or Hispanic, approximately 5'7" to 5'9", wearing a multicolored shirt and tan pants.
Anyone who can identify this suspect is urged to call Crime Stoppers at (800) 458-TIPS.