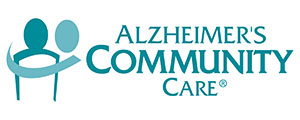 The Wellington Village Council approved a conditional-use permit Tuesday for an adult day-care facility for Alzheimer's participants at St. Michael Lutheran Church at the corner of Forest Hill Blvd. and Birkdale Drive. The facility will be operated by Alzheimer's Community Care.
Planning & Development Services Director Tim Stillings said the center will be housed within a portion of the church and complies with the village's land development code. "The maximum number of participants will be 45," Stillings said.
The program will operate five days a week from 7:30 a.m. to 5:30 p.m. and must be licensed by the Agency for Health Care Administration (AHCA). Conditions limit the usage to 4,210 square feet.
An outdoor area for the facility will be split into two phases, with the first phase accommodating 25 participants, he said, explaining that the village code requires 100 square feet per patient.
Stillings said that may be changed because the AHCA does not have a minimum requirement, and the requirement had been dropped from the county land development code, which Wellington's was modeled on.
Wellington's Planning, Zoning & Adjustment Board approved the plan unanimously last month.
Mary Barnes, president and CEO of Alzheimer's Community Care, said her organization is a nonprofit operating 10 Alzheimer's care centers. The company operates under the Alzheimer's Services Adult Day Care Act enacted by the state in 2011. For every dollar put into the organization, 90 cents goes directly to day care and resources, she said. For every dollar appropriated by the state, three are matched by private donations.
"We are very proud of this relationship," Barnes said regarding plans to operate at the church. "It is going to be an outstanding flagship for us. We have been working very closely with them since 2013."
She added that Alzheimer's Community Care had been trying to get a facility in the Wellington area for about 12 years.
Councilman Matt Willhite said he favored the facility but did not know the location until a few weeks ago and became concerned about traffic in the area.
"I think this is needed in the village and will be utilized in the village," he said. "With that being said, it was represented to me that this has been going on since October 2013. I didn't even know the location until two weeks ago. I became even more concerned when we talked about the traffic."
Willhite noted that the traffic at nearby schools could conflict with the Alzheimer's Community Care traffic.
"I still have traffic concerns and questions about traffic on Forest Hill Blvd.," he said, especially the median cut that allows left turns out of Birkdale Drive, which he thought was dangerous. "I would like to see an ongoing traffic study if this goes forward to see that it is as safe as possible."
Willhite added that he would like to have seen the application go through the village's Senior Advisory Committee.
"I would suggest to the applicant that they go do a presentation, no matter what happens here, to our senior committee, because it is something this council has talked about a lot — senior issues and trying to develop additional senior opportunities in our community," he said.
Willhite also asked about the second outdoor area to be developed in Phase 2. "The only thing that gives me concern is it's across the parking lot," he said.
Stillings said that after conversations with the applicant about outdoor activity areas, staff initiated a text amendment to revise the conditions to match the county's, which does not regulate the amount of outdoor space.
"We would leave that up to the facility provider as long as they meet the health department and AHCA requirements," Stillings said. "If that zoning text amendment is approved, Phase 2 would not be required."
Willhite said he thought that there was a misconception that Alzheimer's patients don't need to go outside. "Everyone still needs to go outside," he said. "People need to go outside. We have great weather in Florida."
Willhite added that he would like to see that Wellington residents have priority to use the center. Barnes estimated that 95 percent of the participants will be Wellington residents.
Councilwoman Anne Gerwig asked where current Alzheimer's participants go, and Barnes said that there are 20 to 25 Wellington residents who go to centers in Palm Beach Gardens, West Palm Beach or Pahokee. She said there are no other Alzheimer's facilities in Wellington. "Our residents have been going pretty far," Gerwig said. "This is going to be a huge benefit for local [participants]."
Gerwig added that she would like to monitor traffic for problems, but Village Engineer Jim Riebe said the village cannot require them to do more than the code requires.
Mayor Bob Margolis said it is equally important for caregivers to have a place to give them respite, but said he was concerned that Alzheimer's patients tend to wander.
Barnes said that is also a concern when they are at home, and that the center provides assistance, including tracking devices for the patients.
Vice Mayor John Greene said he appreciated Alzheimer's Community Care bringing the facility to Wellington but wished that there had been a clearer understanding of what it was and that the organization had gotten the necessary permits before it moved in.
"I think it's very clear there was considerable risk making improvements to that structure," Greene said. "It puts us in position of the cart before the horse because you don't have all the necessary permits. I understand that you took that risk, and I do support what you bring."
Greene was also concerned that it was not brought before the Senior Advisory Committee.
Barnes said they had focused their work on getting the request before the council, although they had been in contact with other non-municipal senior organizations.
"When we got into the cycle of the application, we wanted to stay very close on this," Barnes said.
Greene said he was also concerned about traffic clashing with that of other facilities in the area.
Alzheimer's Community Care Board Member Kevin Wrenne said he anticipates that Palm Tran will do most of the transportation, explaining that most of the participants are not in advanced stages of the disease.
Gerwig made a motion to approve the resolution, which carried unanimously.