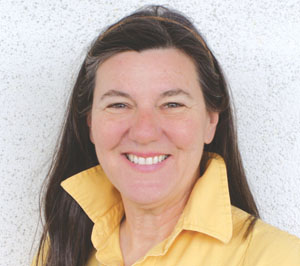 THE SONIC BOOMER
Tuesday, March 17 is St. Patrick's Day. One of these days, I'm going to get to Boston and learn the proper way to celebrate. But, until then, I have to rely largely on my own imagination.
This is not as difficult as it sounds.
First, I enumerate everything I know about the holiday, which isn't much. Here's what I remember:
• Our grade school teacher decorated the room with shamrocks.
• We were all supposed to wear green.
• Kids wore buttons that read, "Kiss Me, I'm Irish" (much more fun in high school than in grade school).
• Snakes were driven out of Ireland, and… something to do with leprechauns.
Jumbling all this together, I conjure up a family party that includes sugar cookies cut in shamrock shapes, a room decked out in green, and snakes being driven out from under the couch by leprechauns.
No? OK, how about this… a room full of leprechauns, all wearing green "Kiss Me, I'm Irish" buttons and riding snakes.
You know, I don't like the "snakes" component of this holiday. Let's substitute happy, licking dogs. And leprechauns aren't even real. What about a couple of toddlers in green diapers?
So now, St. Patrick's Day will be celebrated by toddlers who have just raided the cookie jar being licked by a pack of happy dogs as they race around a room decorated in green shamrocks.
Well, that sounds like any old day on the micro greens farm where I've been living.
Fine. I am going to join every other journalist in the world and check with Google. This will promote "accuracy," although relying on childhood memories is always so much more fun.
(Time out here for Googling, checking my e-mail and general web surfing.) Well, that took an hour, but here's the scoop:
Evidently March 17 is known as the anniversary of the death of St. Patrick and the day Christianity officially arrived in Ireland. It is celebrated with parades and festivals and has been wildly popular ever since the 17th century, owing not to St. Pat or Christianity, but to the fact that Lenten bans on alcohol were lifted for the day. Evidently nothing retains its charm over the years more than a good tailgate party.
Pat himself was born into a wealthy family where his father was a deacon and his grandfather was a priest (not very lucrative jobs today). At the age of 16, he was kidnapped by Irish raiders and taken as a slave to work as a shepherd. He made his way to the coast and, once home, became a priest. (Still nothing about snakes.)
However, I read that the town where St. Patrick is buried (Downpatrick, by name) hosts a parade with 82 floats, bands and performers that is watched by about 30,000. Even more interesting to me is that in Cork, the town of Dripsey hosts the day's shortest parade — just 100 yards between the town's two pubs.
So now Boston isn't the epicenter of the holiday for me. I think I'd rather celebrate in Dripsey.