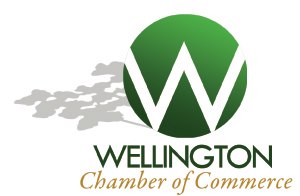 It is almost time for the 12th annual Flavors of Wellington Food & Wine Festival, which will return to the Palm Beach International Equestrian Center on Thursday, April 9 from 6:30 to 9:30 p.m.
Produced by the Wellington Chamber of Commerce, the event allows the best chamber restaurants, catering venues, wholesale markets, gourmet markets and country clubs to showcase their menus, products, businesses and staff.
Wellington Chamber of Commerce Executive Director Michela Perillo-Green has a few tricks up her sleeve to make this year's event bigger and better than Flavors of the past.
"We've added an illusionist who has performed in front of Celine Dion, Regis Philbin and Chevy Chase, and he's going to be roaming the venue, reading people's minds, performing illusions and street magic," she said.
Returning to the popular event is Music Masters International, the 20-piece big band that has delighted guests for the last 11 years, Perillo-Green added.
"I'm most excited about showcasing our local restaurants, catering facilities and chefs. I'm excited about our live 20-piece big band. I'm excited about the venue, for sure. It's a lot of different pieces that come into a beautiful evening," she said.
As April 9 nears, excitement is building for the juried food festival. The judges will include event chairman Michael Ferreira of Chukker TV; Michael Stone, president of Equestrian Sport Productions; Stephanie Mitrione, area manager of external affairs for Florida Power & Light; WPTV NewsChannel 5's Roxanne Stein; Wellington Chamber President Johnny Meier; Wellington Councilwoman Anne Gerwig; and Jose Costa, president of Maaco, who was recently featured on the television show Undercover Boss. Event founders John and Saundra Mercer will serve as lead judges.
Perillo-Green enjoys seeing this signature chamber event come together each year. The chamber coordinates more than 30 vendors, which include restaurants, wine venues, chefs, catering facilities and more. One of the reasons the chamber puts together Flavors, she explained, is to remind residents that even though it will soon be the off-season, there are plenty of great eateries around town.
"We want people to be constantly reminded that we have all these great places in Wellington to eat, and caterers they can book, and chefs they can book," Perillo-Green said. "We want them to know that we're still thriving here in the off season, and it's a good place to come for entertainment."
There will be plenty for attendees to enjoy at Flavors, where people tend to come in everything from jeans to semi-formal attire, she said, calling the event "cocktail casual."
"It's a very unique experience," Perillo-Green said. "You valet park your car. A golf cart takes you up to the main venue, with the backdrop of the Palm Beach International Equestrian Center."
Only 1,000 tickets will be sold for this year's Flavors event, so be sure to make reservations quickly. Flavors provides the perfect opportunity to explore the world-class equestrian venue, sample the best food the area has to offer and enjoy a great night out.
"If you've never been to the venue, it's a great way to see it," Perillo-Green said.
Flavors 2015 sponsors include venue/host sponsor the Palm Beach International Equestrian Center, presenting sponsor Grand Champions Polo Club, presenting sponsor FPL, celebrity judges table and beverage sponsors My Community Pharmacy, the Wellness Experience, valet sponsor Maaco, beverage sponsor Associated Estates, and media sponsors Talk4Media and Chukker TV.
Visit www.wellingtonchamber.com to purchase tickets. VIP tables for 10 with private seating are available but selling out quickly. For more information, call (561) 792-6525.