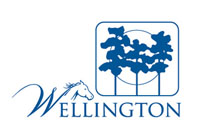 Wellington Village Council members conducted a workshop on senior housing Monday to evaluate what kinds of programs and facilities are in place in Wellington for seniors and to look at what may or may not be needed.
Growth Management Director Robert Basehart said the discussion was initiated by members of the Wellington Senior Advisory Committee.
"I believe the concept is of a below-market residential senior, age-restricted community of residential units, with the village potentially participating by providing a site," Basehart said.
He said the village has a wide range of senior accommodations, but council members and Senior Advisory Committee Chair Tony Fransetta agree that it lacks a place where seniors can sell their homes and downsize in the village.
"Senior housing is a very broad topic," Basehart said. "It includes a lot of things."
Components include intensive care facilities, of which Wellington has one, the NuVista facility, which also provides outpatient treatment as well as short-term stays.
"You're all familiar with the issues of congregate living facilities," he said. "What they are is assisted-living facilities that don't provide a full range of medical care, but they do assist in preparation and distribution of meals and linen service, and helping people get dressed and taking medications."
Basehart said that there are four types of congregate living facilities under state law, the first being those that allow up to six residents. Wellington has 17 of that type of facility, and under state law, they can go anywhere a single-family home can go, he said.
Type 2A facilities allow up to 14 residents, which can only go in multifamily neighborhoods and commercial zoning areas. Wellington has one Type 2A facility. Type 2B facilities allow up to 21 residents, he said.
Type 3 facilities are what people think of as institutionalized living, he said. Wellington has three such facilities approved, including NuVista, which has 600 beds, and one on the Wellington Regional Medical Center campus that has been approved for 100 beds. None of those have been built yet, he said.
The fourth type is what is called "aging in place."
"We've got quite a bit of that in the village," Basehart said, explaining that in the 2000 Census, about 8 percent of the population was seniors 65 or older. In the 2010 Census, it was 10.5 percent.
Basehart said the village has a number of programs designed for seniors who are aging in place, based on a survey done by the village.
Mayor Bob Margolis said he knows a number of seniors in Wellington who have sold their homes and moved to senior communities outside the village.
"They call them young retirement, and [the residents] range anywhere from 55 to 85," Margolis said. "They're looking to give up the responsibilities they have. They don't want to mow the lawn anymore. They want to be in a community with people their age."
Vice Mayor John Greene questioned the government's responsibility to provide those facilities vs. the free market, and said he thought partnering with a private company was the best route to take.
"The bottom line is let's partner with someone who feels there is a need," Greene said. "The free market determines if there is a need. They come in and make the investment, and we work together to make sure they can be successful."
Margolis said he believes government does have a place in providing assistance to seniors, and providing a place for seniors to age in the village. "Our seniors are aging, and they don't want to go someplace else," he said.
Greene said he was having difficulty pinning down what seniors in Wellington want and need.
For discussion, Councilman Matt Willhite suggested a "mini-Century Village" on a 10-acre site in the village and figuring out how many residents it could accommodate.
"Let's look at this as a senior transitional, going from owning a home to downsizing to then maybe being in a skilled facility," Willhite said. "What would that amenity size hold?"
Village Manager Paul Schofield said a zero-lot-line community would probably hold 40 or 45 units. "If you go to a patio home, which is generally attached, that number probably goes to 60 or 65," Schofield said.
Two-story garden homes could go to about 80 on a 10-acre lot, where a multifamily home could accommodate as many as 130 or 140 units under current village code, he said.
Fransetta, a longtime advocate of a senior living facility in Wellington, said he had spent the past 10 years working to bring affordable senior housing to Wellington.
"It has been refined, defined, surveyed, resurveyed, regurgitated, and now I think I have a vision for you," Fransetta said.
He said the not-for-profit Elderly Housing Development & Operations Corp. (EHDOC), of which he once was a member of the board, could build a facility at no cost to the village. He eyed the 10-acre civic site near the Mall at Wellington Green for that purpose.
"That is an ideal place to have housing built, perhaps up to 200 units, with a preference of serving our seniors in Wellington as far as we possibly and legally can," Fransetta said, explaining that such a facility would have a live-in person on site to assist the residents. "They're not allowed to dispense medicine, but they can advise and help the people within their limits."
Fransetta suggested leasing the land to the development company, stipulating that it can only be used for senior housing. He said the facility would be managed by a residents' association either appointed by the council or internally.
"By doing a not-for-profit entity, you're not out to make money," he said. "You only meet the wages and the cost. If they want transportation, they can pay for it. They can assess themselves for it. It's done in a rent-type thing with stipulations that the people would be signing onto when they rent the property."
Fransetta said he has talked to many residents who want to remain in Wellington but are going to outlying communities because that was all they could afford.
He said the building would be constructed through EHDOC at no cost to the village, and would be as attractive as anything in the village. "The bottom line is the need is there," Fransetta said. "We've got the opportunity now to do something."
Schofield said his staff would put together meeting notes to bring back to the council for further discussion.