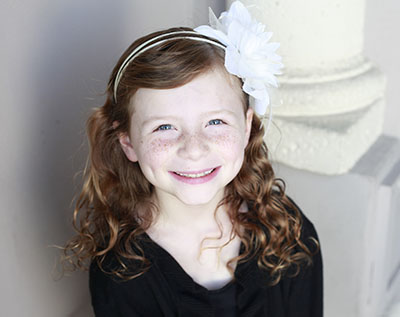 The epic Broadway blockbuster Les Misérables has transformed the stage at the Maltz Jupiter Theatre into 19th century France.
Based on the beloved novel by Victor Hugo, Les Misérables is set against the backdrop of a France still roiling from the effects of the French Revolution, where escaped convict Jean Valjean spends decades on the run from relentless policeman Javert.
The smash hit musical features unforgettable songs, including "I Dreamed a Dream," "One Day More" and "On My Own."
The show opened on March 10 and runs until April 5. Among those taking part in the show is 10-year-old Wellington resident Isabella Bockman-Pedersen, who has served as the understudy for the roles of Young Cosette and Eponine. "I've enjoyed the amazing kindness that everyone has shown me," she said. "The entire cast has made me feel like a special part of the group."
A fourth-grade homeschooled student, she is excited to return to Maltz Jupiter Theatre after performing in Through the Looking Glass. Performing seems to come naturally to Bockman-Pedersen; she has also performed with Christian Musical Theater as Michael in Peter Pan Jr., Fluff the Duckling in Honk Jr. and as a Candy Kid/Oompa Looma in Willy Wonka Jr.
Les Misérables has been translated into 21 languages since opening on London's West End in 1985, where it remains onstage to this day. Currently on Broadway in New York City, theatergoers in five other countries (England, Australia, Japan, Korea, Spain) currently have the opportunity to experience this sweeping story of revolution and redemption.
"Les Misérables is undisputedly one of greatest musicals of all time, and the Maltz Jupiter Theatre's production is not to be missed," said Andrew Kato, the theatre's producing artistic director. "This is your chance to see this large-scale worldwide phenomenon up close and personal in our 617-seat theater. This stunning professional production will remind you of the simplest of truths: the redemptive power of unconditional, selfless love."
The Maltz Jupiter Theatre is located at 1001 E. Indiantown Rd. in Jupiter. Visit www.jupitertheatre.org for show times. Tickets start at $54. For additional information, call (561) 575-2223.
ABOVE: Isabella Bockman-Pedersen.