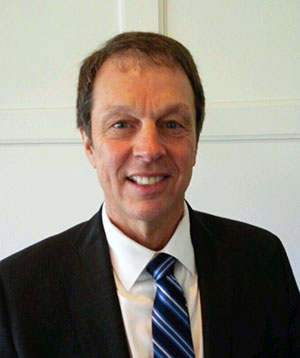 Florida Atlantic University President Dr. John Kelly was the featured speaker Wednesday at an economic forum luncheon presented by the Central Palm Beach County Chamber of Commerce at the Breakers West County Club.
Kelly, who has been FAU president for 13 months, came from Clemson University, where he served in the administration there for 28 years. The focus of his talk was FAU's plans to educate bright students locally and keep them in the area.
Kelly noted that FAU had approved a strategic plan the day before, which he had promised when he was hired for the job.
"I've always been involved heavily in strategic planning, and that's how Clemson moved from 70th to 20th," he said. "It was not an accident. It was a day-by-day strategy that would lead us to that position."
Kelly said he has taken a hands-on approach to running FAU, and he and the provost personally visited each department for no less than two hours to assess the condition of the school.
"We wanted to find exactly what was wrong with the institution, what needed to be fixed at the institution, what were the aspirations of the faculty and what were the opportunities for this institution to move faster than any other university in the country," Kelly said. "I would say the two of us have more knowledge in the last six months about the university than anybody does because we have all this first-hand knowledge."
He said the strategic plan is for FAU in the next 10 years to become the fastest-improved university in the country.
"It's not a strategy for the weak at heart," Kelly said. "It's going to be very aggressive. The teams are being put in place to make this one of the country's great universities."
FAU did not do well in the Florida Board of Governors metrics last year.
"Our graduation rates were not where they were supposed to be," Kelly said. "For the first time, the Board of Governors had the authority to penalize an institution or reward an institution based on how you did on the performance metrics."
Last year, FAU had 24 points. "This year, we had 37 points, so that was over a 50 percent improvement over the past year, and we are now in the middle of the pack," Kelly said.
He noted that FAU's Jupiter campus has an opportunity to do something no other university in the world can do.
"We have a campus where Florida Atlantic University is located, Scripps is located, and Max Planck is located," he said, referring to two of the world's leading biotech institutions. "There's no place in the world like it."
He speculated what could happen if the three institutions worked together on a common cause.
"In the scientific world, Max Planck is as good as it gets," Kelly said. "The brand is so hot, 18 Nobel Prize winners. It's just an incredible organization, and the only place Max Planck exists outside of Germany is Jupiter. If you look at Scripps, Scripps is way up here, too. Scripps is a wonderful research organization, and the only place outside of La Jolla, Calif., that exists is here in Jupiter."
FAU does not have the same high standing, which Kelly said is unacceptable. However, he noted that Scripps and FAU have started an initiative at the Jupiter campus to build the world's greatest honors college.
"This is something that is really going to change education in Florida, not in Florida alone, but across the country," Kelly said. "It's a focused strategy on doing some things that brings the very best and brightest minds in the world to Palm Beach County. We have a chance to build something together that is unique."
He said education has a way of doing things systematically. "It's time to be disruptive, and disruptive in a positive way, and create something that is not a cookie-cutter type of experiment moving through the paces, but really redefining what education can be," Kelly said.
He pointed out that during FAU's commencement, he shook the hands of five people who were graduating from both high school and college under age 18.
"Last year, a young man named James Martin graduated from high school and FAU at age 17 and was accepted straight into the Ph.D. program at Princeton University," he said. "James will graduate with a Ph.D. by age 21. If we want to move people through life only by age, which is what we do with the K through 12 system, we could be holding you back."
Kelly said he recently asked Palm Beach County School District Superintendent Wayne Gent for a snapshot of the best and brightest students in Palm Beach County who have SAT verbal and math scores of 1400 to 1600.
"He said there are 500 kids in Palm Beach County with SAT verbal and math scores of 1400 and above," Kelly said. "He said you'll be surprised where they go to school. Almost all of them leave the state."
That is a terrible loss for Florida, Kelly said.
"If they stayed, we would have all that intellectual talent, it would probably end up here in the business community," he said. "When they leave, they are gone. Some will come back at some point in time. Some will come visit parents, but for the most part, they're gone. So, if you want to keep that intellectual talent that's one thing, but what if you were also in the mode of acquiring talent from elsewhere to come here and do the same kind of education… We're going to allow you to excel at your full-speed potential."
As an example, he used a mother in California with a brilliant child, and the child could be guaranteed that if he came to the campus in Jupiter, he could graduate from college by age 20 and then go to Germany to work in a Nobel Prize winner's lab as part of his education.
"You could immediately be accepted into a Ph.D. program or, if you get certain performance criteria, even directly accepted into med school," Kelly said. "You would be fully scholarshipped, and you could also do a rotation with Scripps… At the end of the day, what if your diploma said Florida Atlantic University, Scripps and Max Planck?"
ABOVE: Florida Atlantic University President Dr. John Kelly