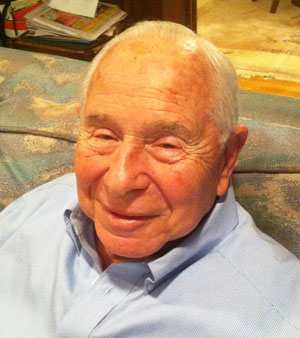 FOOTLOOSE AND…
Now that the 2015 baseball season is officially underway, let's take a look at some interesting diamond tidbits.
For example, do you know who pitched the only opening game no-hitter in baseball history? It was that remarkable Cleveland pitching icon Bob Feller in 1940. Back in 1910, William Howard Taft was the first president to throw out the iconic "first pitch."
Are you surprised that Babe Ruth, in 1923, smashed the very first home run at Yankee Stadium? And were you aware that it was 68 years ago (1949) that Jackie Robinson became the first African-American to play in the Major Leagues? Also, keep in mind that Hank Aaron hit his 714th home run to tie Ruth's long-standing record in 1974.
On a somber note, do you recall that umpire John McSherry suffered a fatal heart attack at Riverfront Stadium in 1996? Then there was pitcher Dwight Gooden of the New York Mets, who rarely gave up three runs in a game to one player, but suffered that ignominy on Opening Day 1994, facing Tuffy Rhodes of the Chicago Cubs. Rhodes only hit one more round-tripper the rest of the season… and just 13 during his entire six-year career in the majors.
OK… now it's time to "play ball!"