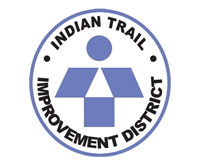 Palm Beach County Commissioner Melissa McKinlay said Wednesday that significant state legislation affecting The Acreage is dead at least for this legislative session. She brought that news and updates on other significant accomplishments to the Indian Trail Improvement District Board of Supervisors meeting Wednesday.
"I'm excited to be here before you tonight," she said, explaining that she had received news on Tuesday that HB 933, which contained provisions for "constrained agricultural uses" — aimed at giving GL Homes similar development rights that Callery-Judge Grove enjoyed as an agricultural enclave — had been amended.
"That is wonderful news," she said, explaining that she had received confirmation from Senate Committee on Community Affairs Chairman Wilton Simpson (R-District 18) that he promised to read in different language contained in the Senate version of the bill.
McKinlay said that she had also spoken that day in a conference call with bill sponsor State Rep. Mike LaRosa (R-District 42) and lobbyist Dave Ramba, who represents GL Homes. "They have committed to this issue being dead for this session," she said. "That is a huge victory that I don't think I would ever have been able to do alone without a team of not only you, but the advocates."
She specifically credited residents Alex Larson and Patricia Curry for their support in stopping the objectionable portions of the bill.
"I don't think we're out of the woods yet," McKinlay said. "I think this is an issue that we're going to deal with for a number of years. We are going to continue to see this. We are going to have to sit at the table and have conversations as a community."
McKinlay said she would plan more roundtable discussions to get all concerned entities involved. "I really want your partnership because this is something that I can't do alone," she said.
On other issues, she said she had learned that the planning and design phase is underway and the property has been chosen for a new fire station to replace the rented space in the Grove Marketplace shopping center on Seminole Pratt Whitney Road.
"I'm not sure when the construction will actually start, but the fact that they started the design phase is a huge step forward," she said.
The first-term county commissioner said she also supported a request to put additional deputies in The Acreage.
"We may have to phase that in because the county administrator has given the sheriff's office a 'please don't exceed this number' number," she said. "Hopefully he can come in under that, and I believe they were looking at eight deputies per shift."
McKinlay added that Curry had made her aware of people using recovered screen material (RSM) from the Solid Waste Authority as land fill in The Acreage.
"I don't think that's a good procedure," she said. "I know she had conversations with the previous commissioner on that issue."
She said there was an item brought forward that day at the Solid Waste Authority meeting by Waste Management allowing them to produce the material.
"It's not good, and I voiced objections to that being used as fill in Loxahatchee and The Acreage, so we'll have some further discussions, and I'll update you as we move forward on that."