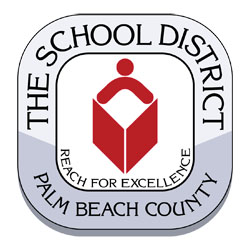 The South Florida Fairgrounds Expo Center will become graduation central next week as thousands of local students move their tassels from the right to the left sides of their caps as they cross the stage and leave behind their high school years.
All four public high schools serving the western communities will hold graduation ceremonies at the fairgrounds next week.
Royal Palm Beach High School's graduation starts off the bunch on Monday, May 18 at 7:30 p.m. The school's Project Graduation party will be later that evening at the Royal Palm Beach Cultural Center.
Principal Jesus Armas is excited about the ceremony, where he will join other dignitaries giving speeches to the student body.
"We've always taken pride in our graduation," he said. "We believe it is a formal, dignified event. We believe that the timing of it is right — we give everyone their due while at the same time making sure we're not wasting people's time. We believe that is a good, crisp ceremony."
Approximately 500 students will be graduating as part of the RPBHS Class of 2015, including valedictorian Zerin Islam and salutatorian Jessica Gostinski.
Next is Palm Beach Central High School's graduation on Wednesday, May 20 at 8 a.m. Project Graduation will take place later that evening at Village Park on Pierson Road.
It will be a traditional ceremony, Principal Darren Edgecomb said, but the real highlight is the program itself.
"We feature some of the academic leaders at our school on the program. We feature, of course, the valedictorian and the salutatorian; we also feature the senior class president, as well as the student government association president," he said. "We took a unique stand this year in that we also featured one of our finalists for the National Merit Scholarship. So, we have five students on the cover of the program."
The National Merit Scholar student, Jared Greenberg, scored in the top one-half percent of students in the country on college entrance exams.
Additionally, more than 70 students will be recognized with the Advanced International Certificate of Education (AICE) Diploma, an advanced qualification program.
"This will be the first group going through," Edgecomb said.
The principals from the feeder middle schools also will be onstage during graduation, which will be unique to Palm Beach Central.
"One thing that I'm featuring in my speech is about being in education for 27 years. I speak about that, and this is the most amazing group of kids that I've had the honor of working with. It's a pretty special group, and it's my first year at the school. I've only got to know them one year, but it has been a pretty incredible year," Edgecomb said.
Approximately 675 students will be graduating, along with valedictorian Brooke McFarland and salutatorian Adriana McCabe.
Wellington takes its turn at the fairgrounds on Thursday, May 21 at noon. The WHS Project Graduation will be staged that evening, also at Village Park on Pierson Road.
Wellington High School's senior awards take place Monday, May 18 at 6:30 p.m. at the high school. Students will be recognized for completing career academies or for accomplishments such as a full year of college course work, and many community groups will be presenting scholarships, Principal Mario Crocetti said.
Some of the special guests on stage at graduation, he said, will be Wellington Mayor Bob Margolis, Theresa Ventriglio of the Wellington Education Committee, School Board Member Marcia Andrews and more.
"It's a fantastic event," Crocetti said, noting that you never know who might make an appearance as a special guest at graduation.
Approximately 580 students will be graduating, including valedictorian Brett Gileau and salutatorian Thomas Dash.
Rounding out the local schedule is Seminole Ridge High School's graduation at 8 a.m. on Friday, May 22. Principal James Campbell is looking forward to the event, which he hopes will be an upbeat day for the students.
As of press time, Campbell wasn't able to disclose what the school will be doing during graduation to recognize the recent loss of senior Brittany Baxter in a car accident. He said, however, that he's working to make sure that it is respectful to the family and something that's uplifting, rather than something that will cast a cloud over the proceedings.
Approximately 575 SRHS students will be graduating, among them the school's valedictorian Victoria Dukharan and salutatorian Parth Patel.
Later that evening, from 9 p.m. to 2 a.m., will be Project Graduation at the school's gym/auditorium.
For those who can't make it, the school district will be broadcasting all graduations live on its cable channel and streamed online at www.palmbeachschools.org.