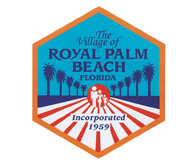 The Royal Palm Beach Village Council gave preliminary approval last week for Pebb Enterprises to replat several tracts of land totaling 23.52 acres in the general commercial zoning district at the southeast corner of State Road 7 and Pioneer Road.
At the May 7 meeting, Planning & Zoning Director Bradford O'Brien explained that in 2013, the village had approved a large-scale land use plan amendment, which assigned a commercial designation to about 10.6 acres fronting SR 7, and the land was rezoned to general commercial in November 2014. Construction is underway there, he said.
The Royal Palm Beach Planning & Zoning Commission recommended approval of the replat application April 28 by a 5-0 vote.
The remainder of the property has a single-family residential land use and zoning designation.
Councilman David Swift made a motion to approve the application, which carried 5-0.
In other business:
• The council also gave preliminary approval to an ordinance changing the 2016 municipal election date to coincide with Florida's presidential primary on Tuesday, March 15, as requested by Palm Beach County Supervisor of Elections Susan Bucher.
Village Attorney Jennifer Ashton said the change would only be for 2016, and subsequent elections would be the second Tuesday in March as usual. Qualifying for the upcoming election will be Nov. 24 through Dec. 8. Open seats will be the mayor's seat, currently held by Matty Mattioli, as well as Seat 1, currently held by Jeff Hmara, and Seat 3, currently held by Vice Mayor Richard Valuntas. The mayor and council members are elected for two-year terms.
• Hmara reported that Palm Beach County Inspector General John Carey was the speaker at a recent Palm Beach County League of Cities meeting, where he said his office will continue to operate at about half its budgeted rate of $6 million due to the appeal of a lawsuit lost recently by 13 municipalities after several years of litigation. "The office will continue to operate at about half strength, which is 23 of about 40 fully authorized, until the appeal is complete," Hmara said.
Hmara added that the inspector general's web page includes a list of common issues that are filed there, and the two dominant complaints included municipalities not adhering to established procurement procedures and failing to follow established operating policies.
"My experience is that is what you will see throughout government, and the IG often finds us not following our own procedures," he said.
• Ashton reported that in the past month, Hmara had been re-appointed to the Palm Beach County League of Cities Board of Directors, and to a regular seat with the Treasure Coast Regional Planning Council.
• Also, Valuntas, who is the village's representative on the Metropolitan Planning Organization, pointed out that the village has the ability to appoint someone to the MPO Citizens' Advisory Committee.
"We don't have anyone appointed now, and I thought it would be a good idea for us to go down that path," he said. "I would suggest, if the rest of the council agrees, that just like any of our other boards, we have that advertised, get applications… and have someone appointed."
Valuntas said that there are openings for as many as 19 members, but the board currently has only 11. He recommended that the village appoint a resident to the board in light of current issues, including the push to complete State Road 7 to Northlake Blvd., which has been opposed by the City of West Palm Beach.
"At least we'd have a voice of reason coming out of that citizens' committee saying, 'State Road 7, stay on it and put that funding in,'" he said, and the council gave its consensus to proceed.
"Now that we have a permanent seat, we should also have someone on there," Councilman Fred Pinto agreed.
• The council also approved a special exception for Gabriela Amrichova to operate a state-licensed massage therapy establishment at 230 Royal Palm Beach Blvd. in the Royal Palm Beach Shopping Plaza and Medical Center. The office will be in an 810-square-foot bay formerly occupied by Shake It Up Nutrition. Swift made a motion to approve the application, which carried unanimously.