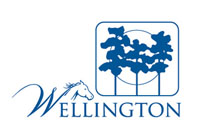 After a public meeting last month where residents were highly critical of the project, the Village of Wellington has put its controversial canal clearing project on hold for at least several months.
In an announcement made June 11, village officials noted that the pause will allow the village to work with surveyors on the canals and look into the costs of alternative maintenance methods.
Before the pause, Wellington was working on Phase VI of a years-long canal cleaning project that not only aims to dredge and rehabilitate the village's canals, but also remove encumbrances, such as trees, fences and landscaping, from the canal bank easements.
While dredging the canals and fixing the canal banks is not controversial, removing the trees and landscaping has repeatedly met with anger from residents who feel that it harms the aesthetics of their neighborhoods. The most recent controversy erupted when the project got to the Paddock Park and Sugar Pond Manor neighborhoods.
The circumstances are complex. It is part environmental, part safety, part presentation, part semantics and part consistency in areas where the canals are long overdue for maintenance.
For residents who live alongside a canal, the land between the water's edge and their property line is owned by the village. Residents often mow, plant and clean the land, which is a 25-foot right of way that sits between the canal's edge and the residential property line.
A village presentation from a May 27 public forum included data showing that in the current phase of the project, of the approximately 300 homes along canal banks, approximately 140 have something blocking the path in the right of way.
Village officials have said that they need unobstructed access to excavate the bottom of the canals, removing layers of sediment and dirt to allow stormwater to flow through as designed.
The village notified residents that the obstructions had to go, setting off the current uproar. A similar outcry occurred when the project moved through the Eastwood neighborhood in an earlier phase.
"I think the public outcry was overwhelming. We did see the same thing when we started in Eastwood, but it was a smaller group of people," Councilwoman Anne Gerwig said. "I think the overwhelming outcry from the public made us take a step back and try to determine what absolutely had to be done, and if there's another way to do it."
Gerwig emphasized that the issue is not political in nature but, rather, that the council is trying to work with residents and its engineers to find the best solution.
According to last week's announcement, the village is working with members of the Florida Association of Special Districts on alternative canal maintenance methods and their relative costs. In addition, Mock Roos & Associates is performing an engineering evaluation of the alternative methods for canals rehabilitation and maintenance.
The project was a jolt for residents who either didn't realize where the property line was or who purchased their home with trees in the canal easement.
"We're only trying to gain access to the publicly owned canal right of way," Gerwig said, adding that room needs to be made so large machinery can access the canal to properly maintain it.
Technically, she said, residents should not have been allowed to plant or obstruct the right of way, however, in some cases, residents were granted permits to build or plant within the strip of land.
The canals need to be dredged; pipes and outfalls need to be inspected. If tree roots are growing through the pipes, then the water is blocked, which eventually will impede water flow. The village is now looking for the least-intrusive method possible, Gerwig said.
However, Gerwig noted that a great deal of misinformation has been conveyed on the subject, including that the trees are to be removed because they might topple into the canal, form a dam and flood homes. But most native palm trees, such as sable palms, don't topple, she said. The problem is trees such as banyan and ficus, which have intrusive root systems.
"We need to approach it from a construction standpoint," she said, noting that as it was described to the council, 25 feet of clearance is needed to bring in large machinery. "We really need to determine what has to be done and approach it from that viewpoint."
Her goal, Gerwig said, was to find a solution that accomplishes what the village needs to with the canal project as unobtrusively as possible.
"We like our native landscaping. We like our native animal life. We need to figure out a plan that works to supply the engineering decisions that have to be made and accommodate what we can with the residents," she said. "We need to make sure that our plan is going to solve the problems that need to be solved and not cause an undue burden."
Gerwig would prefer to see what can be done, or get around the trees, rather than cut them all down just for the convenience.
"I understand why it would be easier to walk up to everybody and say all these trees are a problem, they all have to go… it feels like fairness," she said. "This isn't about fairness. There are trees that are a problem, but not every tree is a problem. The trees that are a problem need to go.
To some who care for the trees and vegetation, it is an emotionally charged issue.
Toni Siskind, a 21-year resident and gardener who has grown more than 250 trees for the Arthur R. Marshall Foundation for the Everglades, is vehemently against the removal of trees and vegetation.
She grows aquatic vegetation in the 150 feet of canal next to her home and called specialists in Tallahassee to make sure it was the right use of the land.
"The monies that they're spending to do what they're doing in case we have a hurricane, they could use that money for cleanup. We went through four big hurricanes here. I lost nothing," Siskind said. "I have only native trees that have been in Florida since Florida came about. It's for all of those people who are interested in nature, who are interested in the environment, who care… And they're saying, '25 feet back, that's it.' That's wrong; that really is wrong."
Measuring from the canal to her patio, she said, is 25 feet. If everything is cleared, she'll have nothing left. Right now, she has big oaks, cypress trees and many other plants.
"During the hurricanes, you know what saved my house? The cypress. They didn't have a leaf on them, but they saved my house. I didn't lose one cypress, one oak or one maple. And that was four hurricanes," she said. "I hope that they would reconsider what they're thinking."
While George Unger, a master gardener and member of Wellington's Planning, Zoning & Adjustment Board, generally does not support cutting down trees, he understands the need and supports clearing the rights of way.
"Basically, it's a public safety issue," Unger said. "The largest part of our taxes are for police and safety. But safety is also water management and not having the possibility of flooding of people's property from canals, which is why the canals should have been maintained all this time and the people should have been advised."
Unger likened personal planting in the canal right of way to building on someone else's property.
"We can't build on our neighbors property; we can't put plants on our neighbors property; we can't build on an FPL easement," he said. "We also can't do it in the village right of way. It's not our property, it's the village's property."