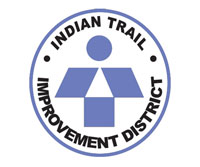 Residential builder GL Homes has submitted a request to change the land use of its 4,900-acre Indian Trail Groves site west of The Acreage from its currently approved one unit per 10 acres to one unit per 1.25 acres, which has community leaders looking closely at its effect on local roadways.
The proposal would add approximately 4,000 homes in an area that is currently underserved by roadways, and would use an improved 60th Street North and Hamlin Blvd. as its primary arteries.
The developer plans to officially submit a proposed comprehensive land use amendment and future land use amendment to Palm Beach County on July 15.
Urban Design Kilday Studios submitted a letter June 16 to the Palm Beach County Commission on behalf of property owner Palm Beach West Associates asking for the approval of a special comprehensive plan amendment round in order to process concurrent requests for the comp plan and future land use amendments for the Indian Trail Groves project, as well as any necessary zoning applications.
The developer is proposing a predominantly single-family residential community with accessory commercial and civic uses. The project will also incorporate a significant open space components.
The property is currently in active agricultural use and is surrounded by drainage canals, conservation areas and properties in residential, civic and agricultural uses. According to the letter, development of the property will be compatible with the density of surrounding residential properties and will conserve open space and manage water resources.
Homes in The Acreage average one unit per 1.25 acres. This latest plan is far less than the 2006 plan pitched by GL Homes for more than 12,000 residential units on the Indian Trail Groves land.
The process will be similar to last year's Minto West application, which will allow comp plan and future land use applications to be submitted concurrently, which is now allowed under new regulations from the Florida Department of Economic Opportunity, formerly the Department of Community Affairs.
The proposed amendments would create an Indian Trail Groves overlay with a residential one unit per 1.25 acres that would be allowed only in that overlay.
The letter also asks for exemptions from traffic concurrency requirements similar to what was granted to the Minto West project.
The application is scheduled to go before the Palm Beach County Planning Commission on Dec. 11, have a county commission transmittal hearing on Jan. 8, 2016, be heard by the Palm Beach County Zoning Commission on April 7, 2016, and be eligible for final adoption on April 28, 2016.
Indian Trail Improvement District Supervisor Michelle Damone pointed out that there are no homes on the western portion of 60th Street, which makes it the preferred alternative to using local roads in The Acreage.
"To me, that's better than connecting to any of our main roads," Damone said. "If there are no homes on that western section of 60th Street, that's where the traffic should go, because you don't have any impact on residential homes."
She added that the owner has offered to dedicate 640 acres at the northwestern portion of the site to ITID for water storage. "Because it's residential ag, you can actually dig and store more water there," Damone said.
Although the Indian Trail Groves plan has a small commercial element, Damone said the project will rely more on the large commercial element of the Minto West project for its residents.
"They figured they would drive their traffic toward the Minto commercial for services in their commercial area," she said.
The project will also retain some agricultural use, she said, also noting that the property owners donated land for the 75-acre Samuel Friedland Park years ago, and that the park still has 15 acres that are not developed.
Supervisor Gary Dunkley said he has been invited to meet with GL Homes representatives but will not form an opinion on the project until he had a more complete overview. He plans to have ITID Engineer Jay Foy with him at the meeting.
"I want to work with developers, but I am concerned about the impact traffic is going to have on the community," he said.
Supervisor Ralph Bair agreed that the use of 60th Street is the preferred arterial road for the project, rather than allowing more traffic on Acreage roads for a project that appears to be inevitable.
"I knew about the route in and out because I had a meeting with the [county] engineer a couple of weeks ago," Bair said. "We were talking about speed limits through The Acreage and stop signs and so forth. As far as the development itself, I haven't seen anything as far as what it's going to look like."