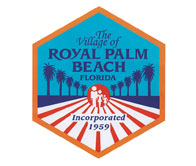 In an effort to further reach out to its senior residents, the Village of Royal Palm Beach is hosting a free senior expo Friday, July 24 from 11 a.m. to 4 p.m. at the Royal Palm Beach Cultural Center, located at 151 Civic Center Way.
Dolly Hughes, senior programs coordinator for the village, is thrilled about the upcoming event.
"This is the first senior expo that we are doing here in the Village of Royal Palm Beach," she said, adding that the goal is to make seniors aware of the many programs that are available for them. "A lot of them don't really know what is out there."
Whenever she receives information, Hughes said, she shares it with the seniors who attend the village's programs. This expo, she explained, will provide a great deal more information in a concentrated location. "Being a senior myself, I'm looking forward to seeing some things I might not know about," she said.
Hughes noted that she has attended many senior expos in the past, adding that people come from near and far for such events.
"When there is an expo like this that offers all this information, geared toward seniors, they go," she said. "There's a lot of really important information that seniors really need to know."
Today's senior citizens are living longer and are more informed, and they want more information, she said. Hughes should know — she's part of the senior-friendly team that puts together social events and the Young at Heart Club for Royal Palm Beach residents.
Cultural Center Program Supervisor Carlos Morales is looking forward to the senior expo and is expecting a large crowd.
"We're trying to provide essential services to the community through our senior expo," he said. "We want to bring a lot of things to the forefront. For example, wellness options and trying to improve healthcare; even trying to give them options for caregivers. It brings everything to our community."
There are many senior expos held at various locations across the county, Morales said, and bringing one to Royal Palm Beach will be beneficial for local residents.
There are approximately 600 seniors who utilize the Royal Palm Beach Cultural Center's programs, and Morales expects even more seniors to come from the surrounding areas, such as Wellington and The Acreage.
"I look at a high-quality value for a program like this for something that we're already kind of doing," he said. "With Dolly, our senior coordinator, and Jeannine Delgardio, our senior programs supervisor, we really want to amp up the services that are essential to seniors in this community."
MedExpress Urgent Care is sponsoring the event along with the Village of Royal Palm Beach, so there is sure to be high-quality medical advice available, in addition to screenings, vendors, lectures and information booths.
There will be numerous vendors offering screenings, such as blood pressure checks and chiropractic screenings. There will also be entertainment, raffles, giveaways, wellness options, healthcare options, caregiver options, educational programs, travel information and more, Hughes said.
Senior issues, concerns and activities will be well-represented at the event. "If seniors are looking for some essential services — health care, nursing homes, elder care — this will be the place to come learn about good options," Morales said.
There will be lectures on current topics, such as fraud prevention. Hughes encounters many seniors who use smartphones and other forms of technology, and lectures will be set up to help ensure their digital safety.
For seniors of all ranges of mobility, the Royal Palm Beach Cultural Center is handicapped accessible, so getting around will be easier. There is also plenty of parking.
Some of the vendors attending include the Area Agency on Aging, Alzheimer's Community Care, the Advanced Spine & Joint Institute, MedExpress, the United Way, Palm Beach County Fire-Rescue, WellCare, the American Cancer Society, Chick-fil-A, Vacation of a Lifetime, the North County Senior Center, AARP and more, including options for nursing care, assisted living and insurance, as well as the local Parkinson's disease support group. Banks will provide information on fraud prevention.
Hughes and Morales encourage seniors from across the western communities to come, learn and have a great time at the free event.
For more information about the Royal Palm Beach Senior Expo, or to learn how to become a vendor, call (561) 790-5149.