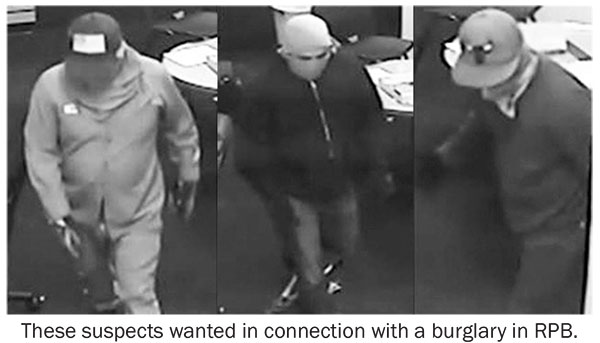 JULY 11 — The Palm Beach County Sheriff's Office is seeking the public's help in finding three suspects involved in a Royal Palm Beach burglary last month.
The three masked suspects, who appear to be males, gained access to the T-Mobile retail store at 10123 Southern Blvd. on Saturday, July 11 at 11:05 p.m. by forcing open the rear door with a prying tool.
The suspects stole several cell phones and accessory items. They also damaged the store's air conditioning system before fleeing out of the back door.
If you have information about these suspects, call Crime Stoppers at (800) 458-TIPS.