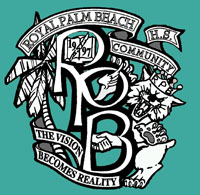 By Paul L. Gaba
Thirteen new faces will be among the staff at Royal Palm Beach High School when the 2015-16 school year kicks off later this month.
"We've filled all of our positions — we have a new debate teacher, a new drama teacher, a few new social studies teachers and a new math teacher," Principal Jesus Armas told the Town-Crier. "We hired five new people for our English department; that was a little quirky."
In all, 12 new teachers and a new counselor in the English for Speakers of Other Languages (ESOL) program were hired over the summer. Armas said the overall new hire numbers were fairly normal, but that it was strange to fill so many positions in one specific academic concentration.
"That was the department du jour," Armas said, explaining the school lost five English teachers last spring for a variety of reasons. "It just happened to be that department this year."
There are 17 teachers in the high school's language arts department, plus another 13 who are split between language arts and reading, so there was a noticeable turnover in the department.
But Armas said the quality of education will not suffer.
"Normally, when trying to look at who to hire, we don't try to hire a person for English 1 or English 3," Armas said. "We look at resumes. We interview who we think are the best candidates as a whole. Once we've hired them, we begin to figure their experience into different areas. We also have conversations with the individuals to see if they have preferences. There's a lot of different ways we approach filling roles. We try to put people in the right places, so they can be most successful."
While it is important to fill all open positions in a timely manner, there are always concerns about whether schools will hit their district student enrollment projections. But Armas said he is confident that there won't be a need to either hire additional staff members after the school's 11-day student count is conducted, or release staff because the numbers are lower than anticipated.
"I feel good about our numbers," Armas said. "At this time of year, we get new student registrations and withdrawals; the number is dynamic. But I believe our numbers are around what they were expected to be… All of our positions are filled, and we have some very strong individuals coming in."
He said that even before teachers were scheduled to return to the classroom on Aug. 11, he had new and second-year instructional staff participating in professional development activities.
"We are firing on all cylinders now," Armas said. "We have a really good group."
He said that the new teachers he has seen coming into the profession give him hope for the future.
"I think one of the things is, we've gotten better at induction programs, which is helping new teachers as they are coming into the schools," he said. "We have some good schools with some good education programs, like the University of Central Florida and Florida Atlantic University. They do a good job. I also think we are seeing colleges aligning more to better teaching practices. Schools are filled with great teachers; I have trust in our society."
While finding good teachers is still a challenge, Armas doesn't let it get him down.
"I'm not one to bemoan the profession," he said. "It's a difficult job to do. Teaching is a calling, and we have to find the right mix of that and of technical skills. And part of what we do is, we hire those who are ready for the job, and help them get better along the way."