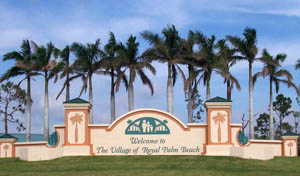 At the Thursday, Oct. 1 meeting of the Royal Palm Beach Village Council, Councilman Jeff Hmara reported on issues that the village's Education Advisory Board is addressing.
Hmara, council liaison to the board, noted that the school district's boundary committee met Sept. 17, which conflicted with a Royal Palm Beach council meeting. However, Education Advisory Boad Chair Lynn Balch attended on behalf of the village.
"He got a lot of insight into how they operate," Hmara said. "Not to be negative or critical about it, as many advisory boards tend to be reactive or negative about it rather than proactive. They are generally reacting to what staff brings them."
Hmara said that it is important to pay attention to boundary issues because they are starting to deal with developments out west.
"The boundary issue they were dealing with that night had to do with two elementary schools in the Acreage/Loxahatchee area," he said. "That boundary shared by those two schools is being considered for adjustment because of the first phase of Minto West, or what's now called West Lake."
As GL Homes and other large developments go through the approval process, Hmara said it was important for residents of the western communities to remain vigilant, because those decisions will have a direct effect on them.
"The good news is that there is some forward thinking and planning," Hmara said. "The challenge is to make sure that it's comprehensive enough as it ripples through all of our schools."
The next meeting of the boundary committee will be Oct. 15, which is also a council meeting night.
"Again, the chairman of our Education Advisory Board will be attending, and I think we need to continue to do that," Hmara said. "What we're hoping for is that we can actually have an opportunity to weigh in and make adjustments to the high school boundary, which is clearly what we would like to see, and also makes sense as we develop farther and farther west to move the boundary. The question is, how do you do it? One of the answers is you continue to work with the staff."
Hmara said he and advisory board members had met with school district staff three times over the last nine months.
"While boundaries are one of the primary issues, we have dealt with other things, such as getting Royal Palm Beach High School painted," he said. "I think we have had some success as a result of that, so we're going to meet again, and the date of that is the week of Oct. 19."
Hmara added that the new superintendent, Dr. Robert Avossa, is building a strategic plan for the next five years for the school district, based on input from the public.
"He is traveling around and gathering input," he said. "What we ought to be looking at is an opportunity for us to weigh in."
He urged other council members and the public to attend the next nearest meeting with Avossa on Monday, Oct. 12 at 6 p.m. at Seminole Ridge High School.
"We must show that we care enough to spend time and invest in our schools," Hmara said. "I wanted to make sure that everybody knew about it, and it's open to the public."