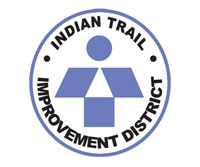 The Indian Trail Improvement District Board of Supervisors heard a presentation Wednesday on a planned shooting range at the north end of Seminole Pratt Whitney Road opposite the J.W. Corbett Wildlife Management Area.
Alessandria Palmer with Urban Design Kilday Studios, representing the Florida Fish & Wildlife Conservation Commission on the Palm Beach County Shooting Sports Complex, said it will be on the east side of the road.
"One of the reasons that we are here before you tonight is because we will be requesting permits for access onto the site from Seminole Pratt Whitney Road," she said. "We are going through the Palm Beach County zoning approval process."
The property is being rezoned from residential to public use, and for a conditional use as an outdoor shooting range, which was a use added to the uniform land development code by the county almost two years ago.
Although the land is owned by the FWCC, the agency has asked for deviations so that it will be treated as other county parks.
The change will go before the Palm Beach County Commission on Thursday, Oct. 22 for a preliminary reading, with final adoption set for Dec. 3.
FWCC staffer Philip Stone said that the 150-acre parcel was acquired in a trade with the county and the South Florida Water Management District. He said the shooting range will be similar to others throughout the state.
"We have both staffed facilities and unstaffed facilities," he said, explaining that of the FWCC's five regions, this district is the only one without a shooting range operated by the commission.
The plans includes rifle and pistol ranges, trap and skeet ranges, and a sporting clay range.
Phase one will include rifle and pistol ranges with 300-yard, 200-yard and 100-yard rifle ranges, as well as 25-yard, 50-yard and 10-meter pistol ranges.
Phase one is anticipated to go out for bid next month, and a contract will be in place by the end of January, with work to start in the spring of 2016. Construction will take nine to 12 months.
Phase two will be a five-stand clay course, maintenance building and other support structures. Bids for phase two will go out sometime in 2017, Stone said.
The trap and skeet fields, with international and American layouts, will be in phase three, anticipated in late 2017 or 2018.
"All of these phases are dependent on funding availability," Stone said. "We feel strongly that won't be an issue, and we will be able to overlap phase two and phase three."
Phase four will include a 10,000-square-foot clubhouse and concession building.
"This structure is currently a single story," he said. 'We're hoping to make it a two-story structure and perhaps include an indoor archery range on the second floor."
All the FWCC shooting ranges throughout the state employ best management practices for environmental stewardship as developed by the Florida Department of Environmental Protection and industry experts on how to maintain the facility in an environmentally compatible way, Stone said.
"Part of that is maintaining and managing lead that accumulates," he said. "Bullets and shot are comprised of lead."
The facility will have lead storage sheds for rounds mined from the stopping mound. "It's important for us to recognize where the shot fall zones are so that when we go to manage those areas, we will know those areas that need to be mined, with lead reclaimed and recycled," Stone said.
For safety, the range will employ a "no blue sky" concept for the rifle and pistol ranges, with overhead baffles that prevent shooters from firing rounds into the sky.
Sound studies showed that firearm discharges from the site were inaudible one mile away, Stone said. "We came out and discharged several different types of firearms at the range site," he said. "We positioned sound receptors in concentric circles away from the generating points, and one mile down from The Acreage, the sound was not audible."
The importance of the facility and others like it is for the FWCC to provide hunter safety and education.
"There is a live-fire component to the hunter safety certification," Stone said. "We are charged by statute to administer the hunter safety course in the State of Florida. We use these facilities to help meet that objective."
In addition, the course is used to help hunters sight-in their firearms for hunting.
"The key thing here is without such facilities, what can happen is hunters will find some other place to sight-in their rifles," Stone said. "We prefer to have them do it in a safe environment, such as a shooting range facility like this."
Another objective is to increase interest in sport shooting, he said.
"We have an interest in getting participants who may not have had the opportunity to participate in the shooting sports and get them involved, and this is one of the ways they are able to do that," Stone said.