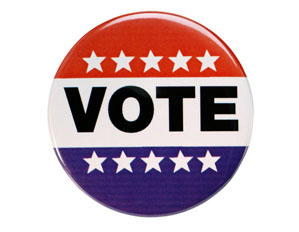 Filing for next March's municipal election in Loxahatchee Groves opened Tuesday, Nov. 3 and closes at noon on Tuesday, Nov. 10.
Two seats are up for election: Seat 2, currently held by Councilman Jim Rockett, and Seat 4, currently held by Mayor Dave Browning.
As of Wednesday, Browning had picked up filing papers, according to Town Clerk Virginia Walton. Also, community activist Todd McLendon has officially filed to run for Seat 2. McLendon unsuccessfully challenged Rockett for Seat 2 three years ago.
The election was originally scheduled to be held on Tuesday, March 8, but was moved to Tuesday, March 15 to be held concurrently with Florida's presidential primary.
The change was made at the request of Palm Beach County Supervisor of Elections Susan Bucher, who advised municipalities earlier this year that she would not be able to conduct municipal elections just a week before the statewide primary and urged communities to move their election dates to the primary date.
This change also required an earlier filing deadline, but will allow for early voting, a convenience not usually given to municipal elections.
To learn more about filing procedures, call the town office at (561) 793-2418.