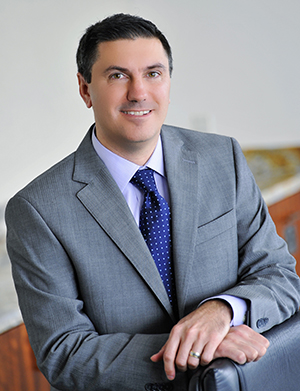 Qualifying closed Tuesday for the Wellington Village Council election on March 15, and two of the available four seats went uncontested.
Seat 4, which is being vacated by term-limited Councilman Matt Willhite, went to attorney Michael Napoleone when the deadline passed with no other candidates coming forward. He will take the seat after the March voting and begin a four-year term.
Also winning by default is Councilman John McGovern, who was appointed to Seat 3 earlier this year to fill a vacancy created by the resignation of Howard Coates upon his appointment to a judgeship. McGovern will now serve the final two years of Coates' term. He will need to seek the seat again in 2018 if he wants to continue to serve.
Two council seats will be contested. Vice Mayor John Greene will face challenger Michael Drahos for Seat 1, and Mayor Bob Margolis is being challenged by Councilwoman Anne Gerwig. Also on the ballot will be a number of charter referendums.
Napoleone, an attorney with the law firm Richman Greer P.A., will be the first new council member ever to take a Wellington council seat through an unchallenged election.
He told the Town-Crier that he has been talking with residents, business leaders and community leaders to build a broad base of support across all spectrums of Wellington.
"My message is that I want to serve all residents, not just some residents," Napoleone said. "I think that resonated with a lot of people, which led in large part to why no one wanted to run against me, because they do believe that I'm going to be fair-minded and talk with people and not at people. I will try to raise the level of civility, especially with the way the council interacts, not only with each other, but with staff and our residents. I think that's what led ultimately to my being unopposed. I'm incredibly humbled by all the support that I've received."
Napoleone said that he was prepared to run a contested election and was surprised that no one emerged to challenge him.
"I'm not in this for me," he said. "I'm in this because I want to improve my community. It's where I live and where I'm raising my family, and it's where I want to be for the next 20 years. So, it's important to me that our village continues to grow, with a vision for what that growth should look like, because we're building our future today."
Napoleone has served as the Palm Beach County Bar Association president and is vice chair of the Early Learning Coalition of Palm Beach County. He has two children, ages 10 and 2.
When he was appointed in February, McGovern pledged to do his best to be impartial and do what was right for the future of Wellington.
"I think that I have done that," he told the Town-Crier. "I said before I was appointed that whoever was appointed, would be able to show the residents the kind of service that they would give prior to having to run for election. That would either be a blessing or a curse for that person's future candidacy, and I've been mindful of that from day one."
As a result of his appointment, McGovern said that he was able to prove his abilities not through a campaign, but through his "on-the-dais performance."
"I've tried to be one who was open-minded, fair, not wholly aligned with one side or another on any particular issue, and to be a consensus-builder who would simply be trying to do what was right for Wellington, both in the moment, and on to the future," he said. "I'm very honored to have been elected without opposition."
McGovern grew up in Wellington and was a member of the first graduating class to attend a full four years at Wellington High School. In 2011, McGovern and his wife, Michelle, moved back to Wellington to raise their two daughters.
An attorney, McGovern holds both a law degree and a bachelor's degree from the University of Florida, where he also served as president of the student body. He is a partner with the law firm of Custer-McGovern.
Since 2012, McGovern has served on the board of directors of the Palm Beach County Justice Association, a 350-member professional association of Palm Beach County's plaintiff's trial attorneys. He was recently elected secretary of the board.
McGovern has also volunteered his time with the Legal Aid Society of Palm Beach County and was a founding member of West Palm 100 Inc., a young professionals service organization. He also spent five years working with high school students as a volunteer attorney coach for the Palm Beach County Mock Trial Competition.
ABOVE: Michael Napoleone.