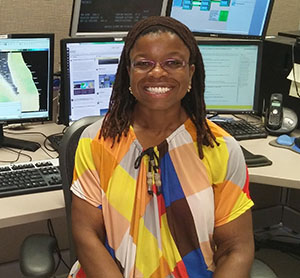 The Wellington Radio Club will meet Monday, Dec. 28 at 7:30 p.m. at Palm Beach County Fire-Rescue Station 30 (9610 Stribling Way). The meeting is open to the public and will be focused on the 2015-16 "Super Intense El Niño."
In the average year, 10,000 severe thunderstorms, 5,000 floods and more than 1,000 tornadoes occur across the United States. But this year may be far worse than average due to the impact of an extremely strong El Niño that is likely to produce very severe weather.
National Weather Service Senior Forecaster Arlena Moses will lead a special presentation. Like many radio amateurs, Moses grew up with a love of weather that ultimately led her to major in the environmental sciences.
She is on top of severe weather with five monitors and three keyboards, putting at her fingertips a wealth of weather information. During her 10 years with the National Weather Service, Moses has forecast and experienced the weather patterns of both California and Florida. She is qualified to share her knowledge of this year's unique El Niño and to wrap-up the unusual 2015 hurricane season.
For info., call Wellington Radio Club President Larry Lazar at (561) 385-2986.
ABOVE: National Weather Service Forecaster Arlena Moses.