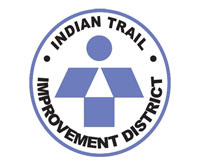 At the Indian Trail Improvement District Board of Supervisors meeting on Wednesday, ITID Engineer Jay Foy reported on a potential for thousands of dollars in pumping cost savings to the district due to a partnership with the Village of Royal Palm Beach.
"It seems appropriate on a rainy day that I talk about how we operate our system in the M-1 Basin," Foy said. "We did quite well."
He said that the M-1 Basin, located in the northeastern part of The Acreage, tends to have more trouble during storms. However, a partnership with Royal Palm Beach is enabling better drainage.
In the past, ITID had not used its manual gates in the lower M-1 Basin to control the water level between the district into Royal Palm Beach.
"It matters a whole lot," Foy said, explaining that the village had been reluctant in the past to allow drainage through the village.
"They couldn't be serviced better by anyone," Foy said. "We are now servicing them; they are our partners. They get what they need, and then they don't object to us passing water through them. It's perfect."
He said that the arrangement is a great improvement to what the South Florida Water Management District was doing for the village.
"We have more ability to control water in Royal Palm Beach than South Florida has over all the water it can send," Foy said.
He said that during the wet season, ITID was able to hold the water control level in the lower M-1 Basin at what it should be, about 17 feet, which enabled the district to gravity-feed water to the village.
"At the beginning of the supposed wet season, our staff held the water a little higher than the requirements," Foy said. "We were trying to hold water at the beginning of the wet season so we don't over-drain the canals. When it comes close to September and October, we'd better be prepared, and sometimes in August, we drop the waters purposefully and we come much closer to regulation. Unfortunately, it didn't rain a lot in October like it's supposed to, and it took us two months to get back up. But we are operating the system appropriately, as close to regulation as we can."
Foy said that the district's impoundment is currently receiving very little water, which he pointed out must be pumped twice when it is needed. "You're paying twice to pump the water into the impoundment," he said.
Due to recent actions of the SFWMD, he said it's not desirable for ITID to send water west to the L-8 Canal anymore. "We might as well just directly discharge it to the C-51 Canal," he said. "We are saving tens of thousands of dollars in pumping costs," he said.
"I like what you're saying about saving money," Supervisor Michelle Damone said.
Supervisor Ralph Bair said he thought it never made sense to pump water north and then west.
"When we have light rains, it makes a lot of sense just to send it south," Bair said. "We were trying to get more discharge in the south, so you did a good job keeping it about where it's supposed to be."
Foy added that if the district had a storage facility planned in the L-8 Basin as had been anticipated in the North County Plan, it could have had stored water for later use.
"Because that was taken away for use in the Everglades, it doesn't make sense, and the other response is, yes, we have a lot of discharge capability. We can discharge more than an inch per day as long as the SFWMD doesn't cut us off," Foy said.