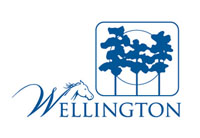 The Wellington Village Council sent a report on senior housing to its Senior Advisory Committee for comments Tuesday, with most council members showing interest in a 10-acre village-owned parcel near the Mall at Wellington Green for some type of senior living facility in the future.
Planning & Zoning Director Bob Basehart gave a presentation, saying that the impetus came from the Senior Advisory Committee, which suggested that the village participate in providing some type of housing for seniors.
"The senior population in Wellington has been growing pretty quickly," Basehart said, explaining that the 2000 Census showed the senior population in Wellington 65 and over to be 8 percent. In the 2010 Census, it grew to 10.5 percent. The latest estimate from the Bureau of Economic and Business Resources is 13 percent, which brings Wellington's senior population to somewhere between 7,600 and 8,000, Basehart said.
"The question is, what is senior housing," Basehart said. "It's a lot of things. At the top of the list is what we call extensive care, which is basically nursing home care. We have assisted living, which most people refer to as congregate living facilities or CLFs. In Wellington, we have four categories of CLF housing. Then there's what we call conventional restricted-age communities, basically 55 and up. We have a couple in the village. From there, you have programs, and Wellington has some, that provide assistance to residents who wish to age in place."
He said that Wellington has one extensive care facility, the NuVista facility near the Mall at Wellington Green, which currently has 38 assisted-living beds and 120 skilled nursing beds, some of which are used as rehab beds.
The four different types of CLF facilities are Type 1, which under state law must be allowed anywhere that single-family homes are, and allow up to six residents. Type 2 facilities can have up to 14 residents and Type 2a facilities can have up to 21. The state also requires CLF facilities to allow halfway houses and homes for battered spouses or drug rehab patients, Basehart said, adding that there are 17 Type 1 and Type 2 facilities in Wellington, and most of them operate at capacity.
There are two planned Type 3 CLF facilities with more than 21 people, which include NuVista, which has more than 600 beds approved as part of the project, and Wellington Regional Medical Center, which has a 75-bed nursing home approved that has not yet been built.
"We have 700 or 800 Type 3 beds approved that haven't been built yet," Basehart said. "I'm presuming the need isn't there, or they would have been built. The village would have no need to participate in any programs to develop that kind of facility."
Mayor Bob Margolis said that when the NuVista application came before the council, it asked the developer to build the first part of its facility for assisted living and rehab. "It was always my intention, their intention, to complete the facility," Margolis said.
Basehart said that NuVista officials had met with staff recently and indicated that they are preparing to move ahead.
Conventional age-restricted communities include the Buena Vida neighborhood with 642 homes, all single-family or patio homes. "They are not what you would call senior home market rate," he said, explaining that the Property Appraiser's Office had recorded homes there selling for between $250,000 and $500,000.
The 110-unit Mayfair project has had sales between $160,000 and $190,000, he said.
Aging in place remains a popular option among seniors, Basehart said. "The village has some programs to allow grants or loans for people to rehab their property to senior standards with handicapped bars and wider doorways and a number of things like that, also transportation assistance and other things," he said.
Staff looked at village-owned sites that may be suitable for an age-restricted community and narrowed them down to two: the 10-acre Village Green Park near the Mall at Wellington Green, currently used as lacrosse fields, and a portion of the K-Park land on State Road 7.
"It's important that senior housing meet certain criteria," Basehart said. "One is that it should be on public transportation routes, they should be near hospitals and other types of medical care. They should be near shopping, they should be near dining and entertainment opportunities, and to get any reasonable level of development, they need to be at least 10 acres."
Staff came up with conceptual designs for the Village Green site, the first being 50 downsized homes. "A lot of seniors in town said that if they moved, their first preference would be a downsized single-family home, so we did a patio home type of development, and we got 50 units on 10 acres with a clubhouse, pool and a lot of open space," Basehart said.
They also looked at a multifamily concept at about 10 units per acre.
"One of the advantages to this type of site is it is on that huge lake, and that derives some nice amenities, so we provided waterfront activity area, and we did 120 units at 12 units to the acre," he said.
They also considered a 20-unit concept with five-story buildings, which would produce about 200 units. "We did an orientation so that almost everybody had views of the lake as an amenity, a pool and some open space," he said.
He said it would be a conventional age-restricted community.
Basehart said a survey of seniors conducted by the village showed that most of them would like to stay where they are with assistance.
"With 7,500 or 8,000 seniors in the community, that doesn't mean you couldn't fill up a 200-unit or 100-unit or 50-unit retirement community, but a majority of people would like to stay where they are," he said, adding that most seniors indicated that they would be comfortable with a monthly housing cost of $1,000 to $2,000.
He said the question was also asked what kind of amenities they would want in an age-restricted community, and the response was that they would like assistance with maintenance, have healthcare services be provided or available, as well as housecleaning and laundry assistance.
Staff also concluded that nursing homes and congregate living facilities should be run by private providers. "Except in large municipalities, government-owned nursing facilities are extremely uncommon, but there is a need for conventional age-restricted housing," Basehart said, suggesting some form of a public/private partnership. "You can set requirements and performance responsibilities as part of any partnership deal."
Councilman Matt Willhite said he agreed with a public/private partnership concept where the village owns the land and enters into an agreement with a builder for about 50 units.
He agreed that the Village Green property was an ideal location. "I don't know of a better site," Willhite said. "I would like to see the village move forward with this and start this process."
Councilwoman Anne Gerwig objected to the Village Green site, saying that the original intention for that land was as a cultural arts center. Willhite suggested that a cultural arts center be incorporated into the K-Park design.
Mayor Bob Margolis also agreed that Village Green would be an ideal location.
Willhite asked for council consensus to send the report back to the Senior Advisory Committee for more input.
Vice Mayor John Greene said that the council should continue its research.
"It's clear there is not consensus now, but this is about people, not politics," Greene said. "We need to respond to the needs of seniors."