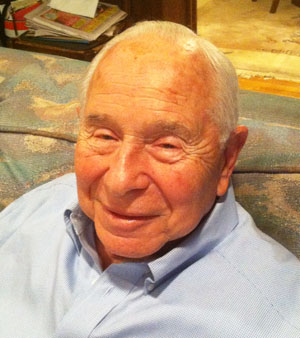 FOOTLOOSE AND…
When it comes to Meadowlark Lemon, who died Dec. 27 at the age of 83, the National Basketball Association's loss was the world's gain.
Lemon was, according to no less an authority than NBA great (and former Harlem Globetrotter) Wilt Chamberlain, "the most sensational, awesome, incredible basketball player I have ever seen." Put this former sportswriter down with a ringing "amen!"
Lemon, who could have easily been a star in the NBA, instead chose to be an entertainer on the hard court as he traveled worldwide with the Harlem Globetrotters. On this path, he thrived as one of the most recognized athletes ever. This genial basketball wonder was also inducted to both the Naismith Basketball Hall of Fame and the International Clowns Hall of Fame. "My destiny was to make people happy," he intoned when inducted into the basketball hall as a contributor to the sport in 2003.
Lemon played for the Globetrotters from the mid l950s to the later 1970s. It is estimated that he covered almost four million miles while playing in 100 countries. The man with the "rubber arms and the ceaseless smile also played in front of presidents and popes, as well as kings and queens. He averaged 325 games per year in his prime and earned the well-deserved title of Clown Prince of Basketball.
Lemon dazzled his worldwide fans with an array of no-look passes, a special water bucket routine that wound up as confetti, plus successful half court hook shots. Lemon was also the ringmaster of the Globetrotters' famous circle with a series of fabulous moves while "Sweet Georgia Brown" blared over the loudspeaker.
Later in life, Lemon became a minister and toured the United States as a motivational speaker… particularly to youngsters. He was 83 at his passing, yet remained readily recognizable all over the world. He was one of a kind!