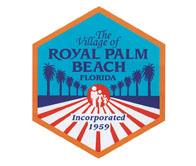 A design workshop will be held for the planned expansion of the Royal Palm Beach Cultural Center on Thursday, Feb. 11 at 6:30 p.m. at the Cultural Center, located at 151 Civic Center Way.
Recreation Supervisor Mike Mikolaichik announced the workshop at the Recreation Advisory Board meeting Monday.
"We're looking to add a 3,800-square-foot addition onto the Cultural Center," Mikolaichik said. "That facility gets a lot of use. There are a lot of nonprofits, churches and rentals in that facility, so we believe that there is definitely a lot of demand for it."
Right now, the estimated $1.2 million plan is in the pre-design stage, which includes a large meeting room that can divide into four smaller rooms to enable separate functions at the same time. There are also plans for storage rooms.
"Storage is always an issue at the Cultural Center, so this would give us more storage, but also give renters and user groups the opportunity to lock things up at the facility and keep things in-house," he said.
Additional administrative offices, handicapped-accessible bathrooms, an additional kitchen and more parking are also proposed.
"This charrette is going to give those nonprofits and renters, those churches and the general public the opportunity to come out and actually have a draw-up of the facility and come up with a floor plan and a site plan with the design team," Mikolaichik said. "It will give us an idea of what they believe the facility needs. I encourage everybody if you can get there to give us your input."
Board Member Ray Nazareth asked whether staff could have projections at the workshop of anticipated revenue from the expansion.
"We're talking 3,800 square feet, if you could explain roughly the percentages of the expansion and the percentages of the storage," Nazareth said, explaining that at the last board meeting, concerns were expressed about collecting enough revenue to offset costs. "I wanted to see if there's ways that we could increase our revenues for our village here."
Mikolaichik said maintaining sufficient revenue is always staff's goal.
"We want to operate in complete self-sufficiency here," he said. "We're always trying to find ways to bring it in. That's why you'll always hear a lot of ideas and proposals."
Board Member Phyllis Katz noted that she volunteers at the Cultural Center and is impressed by the number of calls they get inquiring about rentals, explaining that it is booked months in advance.
"We have the church services on Sundays, which means anybody who comes in for a family event is cut out because they can't do anything Sunday afternoon," Katz said.
Mikolaichik said that a divided meeting room would enable numerous additional activities. "You're talking 50-plus people in each room, so hopefully that will help out with that situation," he said.
He added that organizations that currently meet at the Harvin Center, tentatively scheduled for demolition to make way for a senior living facility, will be moved to the Cultural Center.
Vice Mayor Richard Valuntas, council liaison to the committee, recommended that anyone in touch with any organizations, especially nonprofits, make contact with them about the Feb. 11 workshop.
"There may be a spot for you over at the Cultural Center," Valuntas said.
In other business, Mikolaichik said that capital improvements budget preparations are underway for the upcoming fiscal year.
"Believe it or not, it feels like we were just doing it, but we are already in preparation for the next fiscal year budget, so what we're proposing to you is some homework," he said. "We would like to have some input from our board members for some capital improvements."
He requested that members e-mail their suggestions to Parks & Recreation Director Lou Recchio or bring them to the board's next meeting in March. All suggestions need to be submitted by April.
Mikolaichik said that preparations are underway for repairs at Katz field. At the last meeting, the board heard soccer team reports that the fields are in disrepair and need seating.
"One of the issues we really concentrated on was from our youth soccer provider," he said. "They expressed concern with the field conditions and spectator seating. We said every year we were going to do two fields. We did evaluate the fields and decided that we are going to go ahead this summer with our maintenance season, and we are going to re-sod the west fields at Katz."
Staff members are also designing spectator seating for the fields' perimeter.
"We're looking at possibly taking diamond-rail fencing, enclosing the fields and building up the perimeter with some bench seating so that there is some separation from the spectators and the game play that's going on, but it also gives fans the opportunity to sit around the entire perimeter," Mikolaichik said, explaining that they'd looked into the use of existing bleachers at Katz and found they were underutilized.
"We believe that perimeter seating with some team bleachers and things like that around the entire perimeter would actually benefit them the most because parents are bringing out their chairs and sitting on the edge of the field anyway," he said.
Mikolaichik explained that the perimeter would be built up so that spectators would have no problem seeing over the fence.