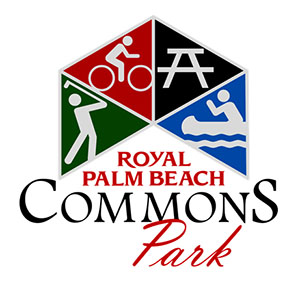 Get your boots, spurs, chaps and cowboy hats ready for this weekend's Royal Palm Beach West Fest, taking place Friday, Feb. 26 through Sunday, Feb. 28 at Royal Palm Beach Commons Park.
"It's going to be a great weekend," Community & Cultural Events Superintendent Carlos Morales said. "We have some really fun and interesting things going on. It's definitely the thing to do for the weekend."
The Paul Bunyan International Lumberjack Show will be coming down to Royal Palm Beach from Orlando, and it is a show that shouldn't be missed, Morales said.
"They are going to be a perfect fit for this event," he said. They're going to be doing different 20-minute and 30-minute shows throughout the weekend — log rolling, chainsaw cutting, ax throwing — and all kinds of fun lumberjack things you see on TV. We think it's going to be a great addition to the event."
Community involvement is imperative, and the Police Athletic League (PAL) will be conducting a "Boxing Under the Stars" showcase Saturday at dusk. The boxing exhibition will take place in front of the sporting center building in the interactive sound area, Morales said. There will be kids of all different classes and weights from all over Florida competing in the sanctioned tournament.
Also, a petting zoo will be running all weekend long, and there will be nighttime campfires, along with a western village with gold mining, gunslingers, an encampment, horse and carriage rides, hayrides behind the stage area and more — for free.
In front of the stage, attendees are invited to dance the night away as Mike Soper Music takes to the stage Friday at 5 p.m., followed by the J Collins Band at 6 p.m. and Fast Forward at 7:30 p.m.
The stage will come alive Saturday starting at 1:05 p.m. with the Sweeney Family Band, also performing at 3:05 and 5:05 p.m.; the Samantha Russell Band at 1:30 p.m.; Saturday Night Special at 3:30 p.m.; Levi Lowrey at 5:30 p.m.; and the Long Run Band at 7:30 p.m.
Mike Soper Music will return Sunday at 11 a.m., followed by Promenade Action at 12:30 and 3:30 p.m., Raquel Renner and the Ramblers at 1:30 p.m. and Simply Shania at 4:30 p.m. Samplings of the performers are available at www.rpbwestfest.com.
The Miss and Mr. West Fest Pageant begins at 11 a.m. Saturday, where babies, toddlers, children of all ages and adults 19 and older will compete in western wear.
Keeping with the fun, there will also be a cornhole tournament at 4 p.m. Saturday.
"There's something for everybody," Morales said. "It's going to be a jam-packed weekend. It will be really fun for people to come out. I definitely recommend a great time out in the park and enjoying the huge event all weekend long."
The only costs associated with the event are the food vendors (including a beer vendor), items purchased from craft vendors and the expanded selection of carnival rides. There are all-day bracelets available for $20, and individual tickets are also available. For convenience, ATMs will be set up at the park.
"It's a unique event because it's tied into an already established park that has playgrounds, pavilions and activities, and we put an event right inside of that," Morales said. "There's even a lake there, if people want to go fishing."
The golf range and playgrounds will be open all weekend long.
Shuttles will be available for those within the park needing extra assistance. Morales suggested bringing chairs to enjoy the concerts.
This is the third year that the Village of Royal Palm Beach is running West Fest, and it wouldn't be possible without the sponsors, including the Royal Palm Auto Mall, the Port of Palm Beach, Republic Services, Storm Tight Windows, FPL, the Police Athletic League, Red Barn Feed & Supply, Waste Management, Fink Golf Cars, iHeart Media, the Wild West Diner, Carrabba's Italian Grill, South Florida 103.1 WIRK Country, 94.3 Real Audio, Wild 95.5, Wave 92.7 and Sunny 107.9 FM.
West Fest is open from 5 to 9 p.m. Friday, 11 a.m. to 9 p.m. Saturday and 11 a.m. to 6 p.m. Sunday. For more information, call (561) 790-5149 or visit www.rpbwestfest.com.