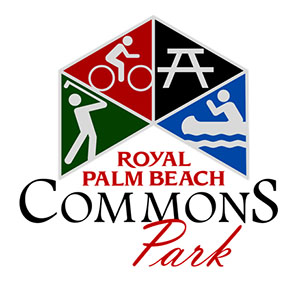 The Royal Palm Beach Village Council agreed last week to use about $15 million from the sale of its former wastewater treatment plant site to pay off the loan it took for the construction of Royal Palm Beach Commons Park.
At the council's meeting Feb. 4, Finance Director Stanley Hochman said that prior to the sale of the village's water utility to the county, the village did not have large amounts of money to invest.
"When we sold the utility to the county, we generated $70 million," Hochman said. "We immediately realized that we would need professional help to invest these funds."
The village hired investment adviser Public Financial Management to invest $66 million of the money from the utility sale, and still has about $59 million left from that $66 million.
"Ten years later, we've been putting roughly $3 million into the general fund to pay the notes and other items, so the rate of return was very good in the early years, and then there was a correction in 2008," Hochman said. "From that point forward, the portfolio went down. We were generating, at one point, between 5 and 6 percent, and that helped us keep that portfolio as high as it was."
Hochman said that since the village is paying interest on the Commons Park loan, it might be a good time to pay it off.
Village Manager Ray Liggins said that during planning workshops, the council had discussed what to do about the Commons Park debt after it sold the treatment plant property. The sale of the land to Lennar last year generated approximately $28 million.
Steven Alexander, managing director of PFM, said that paying off the existing debt on Commons Park, which carries an interest rate of 2.79 percent, is a reasonable idea, in light of investments that carry very little return.
"We've been through a lot of interest rate scenarios over the last five or six years, and we made it through this economic time period, and we're at the point that we need to make some economic decisions here with the balance of the land proceeds," he said. "We believe it makes sense to go ahead and pay off the note on Commons Park."
The payoff will help the village diversify its investment policies, Alexander explained.
"What we did the last 10 years is a lot different now compared to what we can do in the future," he said, explaining that traditional investments such as government-insured home loans, government bonds and notes are no longer viable investments. "Banks are sitting flush with cash — they're not lending — and they've been holding a lot of securities, so we feel that the investment policy should be modified to take you to the next five or six years going forward."
Alexander explained that paying off the Commons Park loan from the $28 million in proceeds from the land sale would leave about $13 million, which would generate about $90,000 per year in interest.
"It makes more sense financially for the benefit of the village to go ahead and pay off that debt and then take that remaining balance and invest it in your current investment portfolio," he said. "We will make those recommendations to enhance the existing portion of the investment policy, and then move forward. This would leave the village not owing any debt, which I think is an outstanding position to be in."
Liggins said that if the council accepts the recommendations of the consultant, his staff would prepare an ordinance to that effect and bring it back for approval.
Councilman Fred Pinto made a motion to approve the consultant's recommendation, which carried 5-0.
In other business:
• The council approved a preliminary reading of an ordinance that would reduce the density for high-intensity multifamily dwellings from 18 to 14 units per acre.
Planning & Zoning Director Bradford O'Brien said that the change came out of strategic plan discussions of the village's comprehensive plan.
"Staff feels this limitation will provide for the code to require more open space, recreation and parking on-site without the need for variations in the village code, where 18 units per acre requires variations to village code to accommodate the higher density," O'Brien said.
During public comment, former councilwoman and current mayoral candidate Martha Webster suggested going to 12 units per acre, pointing out several successful apartment complexes that had fewer than that.
Liggins said that the council had been considering the change for several years.
"We had to do an inventory of our existing apartment complexes, and we didn't want to create a scenario that going under 14 would put the existing apartment complexes that we have in a nonconforming position and limit their abilities to go forward in the future and rebuild if needed," he said.
Vice Mayor Richard Valuntas made a motion to approve the ordinance, which carried 5-0.
Councilman Jeff Hmara made a motion to approve an accompanying resolution limiting zoning density to 14 units per acre, which also carried 5-0.
• The council also approved a policy to appoint a person to fill the Group 4 council seat that will be left open by Pinto, who has resigned his seat as of next month in order to run for mayor.
Liggins said that the last time the council appointed someone to fill a vacancy was in 1999. "Since 1999, we have had a couple of vacancies, and we left those vacancies until the next election," he said. "Under our charter, that is the council's option, either to leave it open or fill it with an appointment."
In 1999, the council had a well-outlined process to follow — advertising the vacancy, accepting applications, council members interviewing the candidates individually, then making the final appointment at a public hearing, Liggins said.
Advertising for the vacancy would be set for March 18, following the March 15 election, with applications due April 1. Interviews would be held between April 4 and April 7, with a selection on April 7, which would put the appointee on the council in time to be part of the strategic planning process scheduled to take place in April.
Councilman David Swift asked whether people can include a résumé with their application, and Valuntas said that made sense to him. The council approved the policy 5-0.