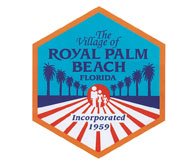 The Town-Crier newspaper will host a televised Royal Palm Beach candidates forum Monday, Feb. 22 in the Village Meeting Hall council chambers. The forum will begin at 7 p.m., lasting approximately two hours and will be moderated by retired WPTV news anchor Jim Sackett.
All interested residents are invited to attend. Those who cannot attend can view the forum on the village's Channel 18, or stream it live from the village's web site.
The 2016 election will take place Tuesday, March 15. Six candidates are vying for three seats. All have been invited to participate in the candidates forum.
Councilman Fred Pinto and former Councilwoman Martha Webster are both seeking the mayoral post, which is open due to the retirement of Mayor Matty Mattioli next month. Councilman Jeff Hmara is running for re-election against challenger Lenore White for the Group 1 seat, while Vice Mayor Richard Valuntas is running for re-election against Selena Smith for the Group 3 seat.
Sackett has moderated several Royal Palm Beach candidate forums before and is looking forward to next Monday's big event.
"The voters of Royal Palm Beach tend to be very interested in these elections," he said. "Every time I've done it, it has been almost standing room only. The voters of Royal Palm Beach want to know what is going on in their village, and they do turn out to be informed voters, which as a moderator, is very pleasing to me."
The forum will be broken up into two 50-minute sessions with a 10-minute break in between. Each candidate will provide an opening statement before being asked a series of questions by Town-Crier staff members.
During the first half of the forum, the Town-Crier will solicit audience questions, which will then be reviewed by the moderator. Chosen questions will be asked during the second half of the forum. At the end of the forum, each candidate will be given time to make a closing statement.
"We're proud to be able to stage this event for the Royal Palm Beach community and look forward to a lively and informative candidates forum," Town-Crier Executive Editor Joshua Manning said. "Our mission at the Town-Crier is to keep residents informed on important local issues, and crucial to that is helping to keep voters informed on election issues."
The Village Meeting Hall is located at the southeast corner of Okeechobee and Royal Palm Beach boulevards.