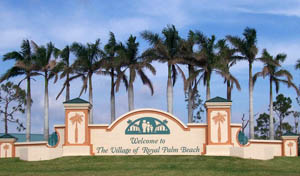 A total of 11 people filed applications for appointment to the vacant Seat 4 on the Royal Palm Beach Village Council. The seat was vacated by Fred Pinto upon his election as mayor.
The applicants are: Lynn Balch, Joshua Bieri, Michael Cacioppo, Ryan Driggers, Jackie Larson, Leslie Salas Leffler, Felicia Matula, Barbara Powell, Jan Rodusky, Richard Valuntas and Larry Zabik.
Council members will review the applications and talk to the applicants prior to the council meeting on Thursday, April 7, where the current four members of the council will try to appoint a fifth member. Once appointed, the new council member will serve out the final 11 months of Pinto's unexpired term, facing the electorate next March.
Balch, a 30-year resident, is chairman of the village's Education Advisory Board and was on the Recreation Advisory Board for three years before that. He also coached youth baseball and soccer when his children were involved. He is a charter member of the Royal Palm Beach Rotary Club and works as a financial advisor.
"I am a longtime resident of the village who has watched the village grow while raising my three children here," he wrote. "I have been active throughout that time in various civic activities. My focus has been on youth and education through coaching when my children were younger, to serving on the recreation board and the education board to make Royal Palm Beach a desired location to raise and educate a family."
Bieri, a lieutenant for Lost Tree Village security and a 25-year resident, wrote that his experience as a dean with his church gives him experience in community service.
"I believe my passion for a sage, friendly and refreshing community, along with my experience in managing and judgment, will help make Royal Palm Beach an even better village for families to live," he wrote.
Cacioppo, a retired aerospace engineer, wrote that he has many years of experience in problem solving, planning, budget management and contract negotiations.
He is the past president of the Exchange Club of Newtown, Conn., past president of the Greenway Village Association and currently a member of the board of Strathmore Gate No. 1.
A four-year resident, Cacioppo explained that he believes the council should represent the needs and desires of the community. "I believe that all aspects of a project should be evaluated, not just the apparent aspects," he wrote.
Driggers, an insurance agent and 16-year resident, noted that he has no ties to special-interest groups and is a young entrepreneur with innovative ideas and a background in the financial industry.
"I have a stronger connection with the younger generation, giving them someone who can relate to them," he wrote.
He created a club called the Scholar Society, similar to the National Honor Society, and also was head of a sponsorship committee for a golf tournament. "I know I can have a positive influence on the quality of life in Royal Palm Beach, from our education system to our parks and recreation," Driggers wrote.
Larson, an environmental consultant and 29-year resident, has served on the Royal Palm Beach Planning & Zoning Commission for the past 22 years.
"I have been actively involved with various aspects of the village, working with staff and the council on numerous issues, when we agreed, and more importantly when we disagreed," she wrote. "My service on commissions, participation in charrettes, strategic planning sessions, workshops and grand openings has afforded me personal interaction, experience and knowledge that very few residents attain."
Larson added that she has used her knowledge of village procedures to assist residents with issues before staff and the council, including leading a group of dog lovers through the procedure of changing an ordinance that did not allow dogs on public property in favor of the village's current dog-friendly ordinance, and set up the planning to build the village's dog parks.
Leffler, a real estate professional and teacher, wrote that as a former asylee from Venezuela, she has come to love and appreciate the joys of freedom. As a teacher, she is passionate about ensuring that children are prepared for the challenges of a rapidly changing world.
Her goal is to continue the initiatives by the village, while maintaining a sense of community with a small-town feel.
"I believe I can also contribute fresh, new ideas that can ensure we meet our goals and stay true to our mission statement," Leffler explained. "As a young mother, I can assure you that I want nothing less than continuing to make this beautiful town a great place to raise a family. My diverse background, problem-solving skills and open-minded attitude can be a great asset for the village council."
Matula, chief financial officer for a hotel management company, is a current member of the Planning & Zoning Commission and a 16-year resident. She wrote that she values her community for herself, her family and those around her.
"I am easily approachable, and I know that my time in the hospitality industry and always taking on leadership roles has provided me with the ability to communicate effectively both in writing and verbally," she noted.
Matula, who has run twice unsuccessfully for mayor, added that she would represent a demographic that is underrepresented.
"I believe that I have an open line of communication with those currently on the council and that I would work well with them to continue on a successful path for the village," she wrote.
Powell, a retired water resources manager for Broward County and water supply plan manager for the South Florida Water Management District before that, explained that she worked in the public sector for all of her professional life. "I understand the importance of meaningful public participation in order to make our government effective," she wrote.
A former member of the village's Planning & Zoning Commission, Powell holds positions with the Palm Beach County Water Utilities Department Advisory Board, the Palm Beach County Planning Congress and the Wellington Art Society.
"With my planning background and intergovernmental connections throughout the entire South Florida east coast, I expect that I could strongly support the current council and village staff to continue to make Royal Palm Beach a great place to live," she wrote.
Rodusky, chief grants officer for the Cultural Council of Palm Beach County and a 20-year resident of the village, wrote that she would work with the council to accomplish the goals established in the Strategic Plan.
She is particularly interested in working to achieve additional leisure choices and bring quality community events that are participatory in nature and rich in arts and culture. "In addition, I am concerned about our aging neighbors and will work to insure that services are available to them," Rodusky wrote.
She serves on the board of governors for Leadership Palm Beach County. She has served with the Area Agency on Aging and numerous other boards, committees and professional associations.
"Royal Palm Beach is a great, family-friendly community focused on livability and economic prosperity for its residents," Rodusky wrote. "I have chosen to remain in Royal Palm Beach for that reason. The village council needs a fresh perspective and a change that I can bring through my energy, creativity and strategic problem solving."
Valuntas, who lost his council seat in last month's election, served on the council from 2010 to 2016. He is an attorney and a 14-year village resident.
"My appointment to the council will benefit Royal Palm Beach by allowing me to use my extensive educational and legal background to serve our citizens," he wrote. "Royal Palm Beach would also benefit from my thorough understanding of our village government, its programs and the services provided to our residents."
He added that his experience as a representative on the Palm Beach County Metropolitan Planning Organization would be beneficial to the village and its residents because he has strongly advocated for the village positions on the State Road 7 extension and Roebuck Road.
"I am actively involved with my community and our local schools," Valuntas added. "I would like to continue building partnerships with our schools, local businesses and neighborhoods in order to make Royal Palm Beach an even better place to live."
Zabik, a 28-year resident and owner of Zabik & Associates, served on the council from 1990 to 1994. He wrote that his previous experience as a councilman, combined with 19 years as a village-based business owner, provide a comprehensive understanding of the needs of village residents and businesses.
He was on the village's Long-Range Visioning Committee in 2013 and the village's Ad-Hoc Education Advisory Committee from 2010 to 2012.
"I have extensive successful experience managing large and small operations with strong financial and operating experience," Zabik wrote. "My wife and I raised our children in the village. Our children are now raising their children here. Royal Palm Beach is a wonderful community. I will work hard to bring our leaders together as we continue to improve the village for all residents."