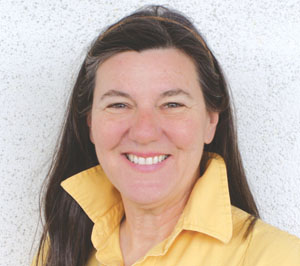 THE SONIC BOOMER
"April showers bring May flowers" — is that true or just a nursery school rhyme?
I mean, I bought this house that has a window box, and I've been faking it — filling it with Christmas ornaments in December and hearts on sticks in February. But now it is full-on spring, and I think the neighbors are expecting flowers.
I initially planned to buy a plethora of silk flowers and plop them in there, giving me an abundance of flora and the instant gratification thereof, but then I figured those nosy neighbors would catch on (although not one of them have said a single thing, derogatory or otherwise; this is all in my head, you understand).
Anyway, I was at the hardware store last week, and there were a bunch of flowers there that seemed to be off to a pretty good start, so I bought some.
Now here is why the obsessive-compulsive should not get into gardening.
Upon arriving home, I did not remove the sweltering little posies from the back of the car, but immediately went inside to fetch that all-important gardening tool, the tape measure. Because, of course, these things need to be placed equidistant from all sides of the planter box and each other. Thank goodness I had taken calculus in college, because I was able to figure this out.
Then I went to the car, where one grateful plant actually entwined itself around my arm in an effort to breathe free, but I disentangled it and got out the bag of soil. The planter box had soil in it, mind you, but who knows what had been soiling that soil before I got there? I put in my new soil, and then went to the car to get — no, not the plants, silly… a hose.
The new house came with a hose spool, but no hose, so I had gone to the hardware store in the first place to get a red hose with white polka-dots which, for some reason, I assumed would be right there on the shelf next to the green ones, but no. The only nice hose they had was a 100-foot red one for construction use with no polka-dots at all. Now I have to go on Shark Tank with my brilliant idea of hoses in colors people actually like.
But I digress. After stretching out the hose (it was the exact size I needed because, of course, I had tape-measured the yard) and winding it onto the spool in perfect order, I realized I had no hose nozzle. So I slammed the back of the car shut (plants drooping sadly as their air supply is once again cut off) and ran back to the store to get a nozzle.
On the way back, I decided to treat myself to an ice cream cone and enjoyed sitting on one of those little wire-backed chairs while I ate it.
Home again and time to unload those plants…
Yikes! So, this "May flowers" thing. Is that a promise? Because I could sure use some help out here.