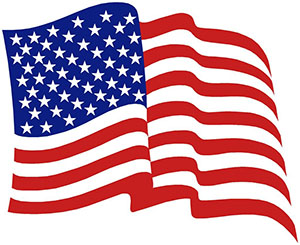 This year, Memorial Day will be observed on Monday, May 30. Observances honoring those who paid the ultimate sacrifice will be held in both Wellington and Royal Palm Beach.
Originally called Decoration Day, Memorial Day began in the years following the Civil War, honoring those who died in that conflict, and later all the wars that followed.
Sgt. Tomas Coles-Reyes, an Air Force Vietnam veteran, was discharged in 1972. He had been drafted in 1970 and took the exam necessary to be in the U.S. Air Force.
"When I came home, there was nothing put in place for any of us," recalled Coles-Reyes, a guest speaker at this year's observance in Royal Palm Beach. "I was an orphan when I went into the military… I left with nothing, and I came back with nothing."
Homeless for two years upon returning, Coles-Reyes went to college for a degree in social work, and he has spent more than 30 years working with veterans and their families.
He became involved with veterans' organizations, including with the Stand Down House, when he moved to Florida. In 2010, he started Vets Place Inc. (www.vetsplacewpbfl.org) in West Palm Beach. He also works with the Palm Beach County Veterans Coalition.
"For the last five years, I've been on a committee to bury homeless veterans," Coles-Reyes said. "Most of the time, I am by myself, standing, while something is being said by a minister about an individual who died by himself, had no family, and no one is there to stand up for him."
It is a calling, however, that Coles-Reyes feels duty-bound to continue.
"Because of their sacrifice, giving the utmost of what one human can give, their life, they should get some honor and respect," he said. "That's what it means to me, on Memorial Day, to give them that honor, that respect."
This will be his second time attending Royal Palm Beach's Memorial Day event but his first as a speaker.
"It gives people a chance to hear from a veteran, not only who has been there, but who has worked with veterans through the years… and continues to do so," Coles-Reyes said. "It gives them a heads-up about what's going on. There's nothing like volunteering for veterans and being there even in a small way."
Memorial Day events help to inform the public about the realities of veterans' lives, and to understand the hardships of reintegrating into the community, he explained.
Royal Palm Beach will hold its Memorial Day observance at the Veterans Park Amphitheater on Royal Palm Beach Blvd. starting at 9 a.m. with a flag-raising ceremony and presentations. There will be a live musical performance by the Royal Palm Beach Community Band after the ceremony, along with free refreshments.
Cultural Events Superintendent Carlos Morales is looking forward to connecting with the community, honoring veterans and introducing newly elected Mayor Fred Pinto. Vietnam veterans and people involved with various charitable organizations are among the lineup of speakers.
"Working with the Palm Beach County Sheriff's Office, American Legion Post 367, Cub Scout Pack 120 and Boy Scout Troop 111, we're going to have our honor and color guard presented, and do a flag-raising ceremony," Morales said. "We'll have a prayer by Pastor [Michael] Rose from Royal Palm Covenant Church. Our local Palm Beach County Fire-Rescue station will be involved also, and, of course, our Royal Palm Beach Community Band."
Morales expects the speakers to be engaging, bringing to the forefront of observers' minds the true meaning of Memorial Day. Typically, 400 to 500 people come to Royal Palm Beach's event.
"What I really enjoy the most is just reflecting on what the day means," Morales said. "It really helps when the fire-rescue unit brings their large, large flag out at the event and it just waves out in the wind… It touches home on what the day really means."
For more information about the event, call (561) 790-5149.
The Village of Wellington and the American Legion Chris Reyka Memorial Wellington Post 390 will honor all veterans with a Memorial Day Parade starting at the Wellington Municipal Complex (12300 W. Forest Hill Blvd.) at 8:15 a.m. and ending at the Wellington Veterans Memorial at the corner of Forest Hill and South Shore boulevards. All veterans are invited to walk in the parade. A ceremony at the memorial will follow at 8:30 a.m.
This year marks the 50th year of remembrance for Vietnam War veterans, and the village has partnered with the United States Vietnam War Commemoration to honor and thank Vietnam veterans for their service and sacrifice.
Wellington received a copy of a proclamation signed by President Barack Obama approving the village as a Commemorative Program Partner.
"They gave us a nice little certificate in recognition of our willingness to assist and support the nation in thanking and honoring our Vietnam War veterans," Community Programs Manager Michelle Garvey said. "They also gave us a banner that we'll display denoting the 50th anniversary of the Vietnam War."
During the ceremony, active and retired veterans will be recognized, Wellington Idol Charlotte Ostrov will sing the national anthem, high school student Ashley Planco will translate the ceremony into American Sign Language for the hearing-impaired, and Jerry Kline, a Silver Star recipient, U.S. Army veteran and American Legion member, will be a guest speaker.
Pastor Peter Bartuska from Christ Community Church will lead the invocation. Members of the Wellington Village Council and the American Legion will lay wreaths.
"It's important to recognize our veterans and those who have sacrificed their lives, and the families who have sacrificed their sons and their daughters, husbands and wives, for our country," Garvey said. "I think it's an important day to thank a veteran [or] someone who is currently enlisted for everything they have given to us."
Garvey expects more than 300 people to attend the ceremony. To learn more, or to add a name to the recognition list, call Garvey at (561) 791-4082.