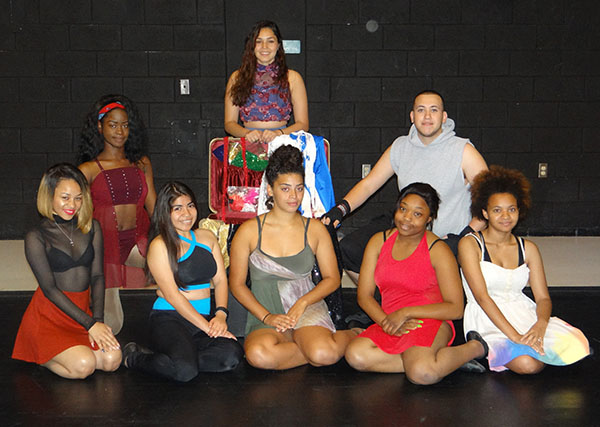 The Wildcat Dancers Dance Team and the Royal Palm Beach Dancers performed their final spring performance, "Broadway Babies," on April 28 in the RPBHS auditorium.
The show included 27 dance routines based on various Broadway shows, all masterly choreographed by Dance Director Michele Blecher. Dance routines consisted of contemporary, jazz, tap, musical theater and hip-hop dance. Music for the dance routines came from the Broadway shows Chorus Line, Wicked, Burlesque, Chicago, Steppin' Out, Shrek, Mayflower, Tarzan, Saturday Night Fever, Movin' Out, Fame, Dirty Dancing, Annie, Famous and Annie Get Your Gun. The night highlighted senior solos, and graduating seniors were given their honor chords.
ABOVE: Senior soloists (front row) Dallas Bailey, Chelsea Rodriguez, Rudi Reid, Ashley Telisme and Claudia Roebuck; and (back row) Jeneen Burrell, Stephanie Sanchez and Lazaro Palenzuela Jr.