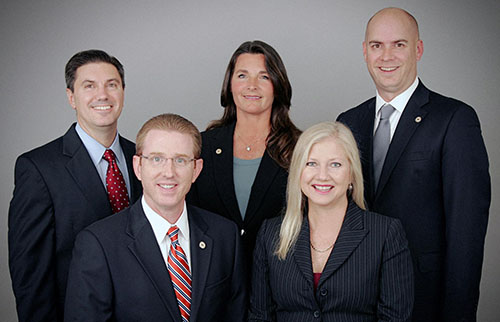 The Wellington Village Council adopted preliminary budget resolutions approving a Truth in Millage (TRIM) rate of 2.44 mills on Tuesday for its 2016-17 budget, 0.01 mill lower than the 2.45 mills that funds the current budget.
The preliminary budget comes in at $89.6 million, an increase of $4.2 million or 4.9 percent. Governmental funds are $52 million, up $2.5 million or 5.1 percent, due primarily to the new Wellington Community Center and the hiring of new maintenance staff, as well as expanded hours for a five-day workweek and a 2 percent increase in the Palm Beach County Sheriff's Office contract with two additional deputies.
Neighborhood parks are also being moved from Acme Improvement District into the general fund.
"We have discussed over the past few years that one of the steps with Acme is to either change the assessment rate, change the level of service or move things back to the general fund," Director of Administrative & Financial Services Tanya Quickel said.
Neighborhood parks were funded through the general fund until they were moved to the Acme budget several years ago.
The enterprise budget, which includes the water and wastewater utilities, solid waste disposal, the Lake Wellington Professional Centre and utility debt service, is $16.7 million, up $2.2 million or 15.6 percent.
"The main increase there is in the water and wastewater fund, and that is primarily due to increases in maintenance and infrastructure, new positions and replacement of the Peaceful Waters boardwalk," Quickel said.
Governmental capital projects are budgeted at $5.4 million, down $406,000 or 6.9 percent. Enterprise capital projects are $4.6 million, up $799,000 or 20.7 percent.
Transfers are $10.7 million, down $969,000 or 8.3 percent. Debt service is $1.3 million, up $184.000 or 16.3 percent due to the Saddle Trail Park paving bond payments, which is a pass-through account because the residents are paying for the project, Quickel noted.
She added that the budget focuses on strategic fundamentals, including creating and encouraging safe neighborhoods, revitalization and redevelopment, economic development, protecting the village's investments, responsive government and respecting the environment.
Quickel said that the proposed rates are all the same or slightly lower and that, even with the ad valorem tax rate decrease, property taxes still will bring in $1.2 million more because of property value increases. Property tax revenue is projected at $17.37 million.
The Acme assessment will stay the same at $230, and the solid waste charge reflects a $5 decrease for curbside collection, from $140 to $135, and for containerized collection, from $105 to $100.
Water and wastewater utility rates are also unchanged at $18.22 for the base rate for potable water and $17.38 for the base rate for wastewater.
A tax roll analysis shows that 73 percent of Wellington properties are single-family residences; 16 percent are multifamily; 7 percent commercial, vacant or other; and 4 percent equestrian.
Changes in the budget include decreases in information technology, administration and financial. It shows increases in risk management due to higher insurance, solid waste, the building department, planning and zoning, engineering, community services, the professional center due to a scheduled roof replacement, capital projects including water and wastewater projects and additional staffing, parks and recreation with additional programs for the new community center, public safety, and Acme for added staff positions, the road overlay program and vehicle replacement.
Staffing is proposed to go from 302 full-time positions to 315, with added positions in building maintenance, extended operating hours and anticipated increased programming in the new community center. The budget includes 90,180 part-time hours. Raises are proposed at 4 percent. There is also a 5 percent increase to cover medical insurance increases.
The capital plan envisions $5.4 million in governmental projects, including the Acme renewal and replacement program, communications and technology, municipal building maintenance that includes improvements to the Greenbriar complex, neighborhood parks and trail improvements, public works improvements with a new storage facility and the filling of a retention pond.
Surface water management improvements budgeted at $800,000 include the replacement of two variable-frequency drive pumps and trash rakes at Pump Station 5.
"We have applied for a grant that is in process," Quickel said.
Turn lanes, road raising and traffic engineering are budgeted at $1 million for Big Blue Trace and Barberry Drive, Big Blue and Wiltshire Village Drive, and an extended turn lane at Pierson Road and South Shore Blvd.
Water and wastewater projects are budgeted at $4.6 million, with the biggest portion going toward the continuing water distribution improvements replacing 40-year-old pipes in several different areas.
Quickel noted that Wellington's budget makes up 10.41 percent of a Wellington homesteaded property owner's tax bill. The school district makes up the largest chunk at 34.7 percent. Palm Beach County is next at 23.57 percent, followed by Palm Beach County Fire-Rescue at 14.75 percent, the Health Care District at 4.52 percent, the Children's Services Council at 2.85 percent and the South Florida Water Management District at 1.52 percent. Non-ad valorem assessments include the Solid Waste Authority at 2.4 percent, Wellington solid waste collection at 1.91 percent and the Acme Improvement District at 3.25 percent.
The village is still seeking community input into the budget. Wellington's Budget Challenge will be available online through mid-August at www.wellingtonfl.gov/survey.
ABOVE: The Wellington Village Council.