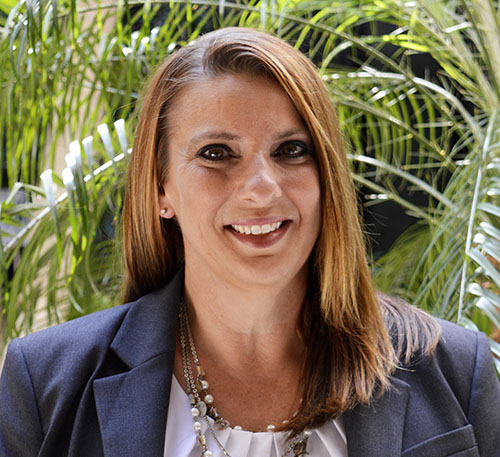 Last year, Acreage Pines Elementary School welcomed Darline Karbowski as its new assistant principal. This year, she has taken on the role of principal at the school.
Karbowski graduated from Florida Atlantic University with a degree in communication and, after some time in the corporate world, shifted gears and became a teacher 17 years ago.
She spent eight years teaching middle school in Broward County, then spent seven years as the assistant principal at Coral Springs Middle School before moving to Acreage Pines.
"I made the very difficult decision to move from Broward schools to Palm Beach schools because of the drive that I was making," Karbowski said. "I wanted to be closer to home. I made that switch, and this year I became principal."
For Karbowski, coming to Acreage Pines was like coming home.
"My son has been at Acreage Pines since kindergarten, and he finished fifth grade last year," she said. "Acreage Pines is very near and dear to my heart as a parent, a community member and now as a proud principal."
In her new role, she replaced Amy Dujon, who is now director of leadership development for the school district.
With the new school year underway and things settling down, Karbowski is able to reflect on her goals for the school and what she's looking forward to.
"I am most excited about continuing to build the relationships with the community and continuing the amazing work that goes on here at Acreage Pines," she said. "We are one of the few Demonstration Schools for Rigor in the county, so we have a special instructional model that's truly student-centered and allows students to collaborate and teachers to coordinate through their professional learning community. It's a totally different and really cool learning environment."
All lessons are standards-driven. The teachers meet for 90 minutes and share, collaborate and help one another. Then, they go into the classroom and students are given the opportunity to teach and learn from one another.
"The learning that takes place goes deeper than anything any textbook could provide them," Karbowski said.
As principal, Karbowski wants students to know that she cares about what's going on in the classroom and outside of school.
"This is a place for students not just to learn but to be safe and supported and really have a relationship with an adult who can help mentor them along the way," Karbowski said.
For parents, Karbowski wants them to know that she values their opinions.
"Their child's success and preparation for high school and beyond is truly a partnership," she said. "My door is always open, and I'm always willing to sit down and talk about their child and what's going on."
Karbowski believes in building relationships and feels privileged to be part of the community and to run the school. Every time she goes grocery shopping, her husband knows that she will be gone for a while, stopping to chat with parents and students.
"The days of a principal being able to go door to door and being in the neighborhood and seeing all of the children are gone," Karbowski said. "This is a chance for me to have that experience and build that relationship."
The school is growing and expanding, she said, especially with its veterinary and biomedical choice programs, which have increased the student population at Acreage Pines.
"We're confident that once they're here, they're going to love it. It's not going to be like any experience they've had before because of the learning style," Karbowski said.
In her spare time, Karbowski is an avid runner. In fact, she's training for the New York City Marathon in November.
"A lot of times when I'm running through the neighborhood, my parents and children will beep and wave," she said. "That kind of inspires you when you're like, 'How am I going to go another step?'"
ABOVE: Darline Karbowski